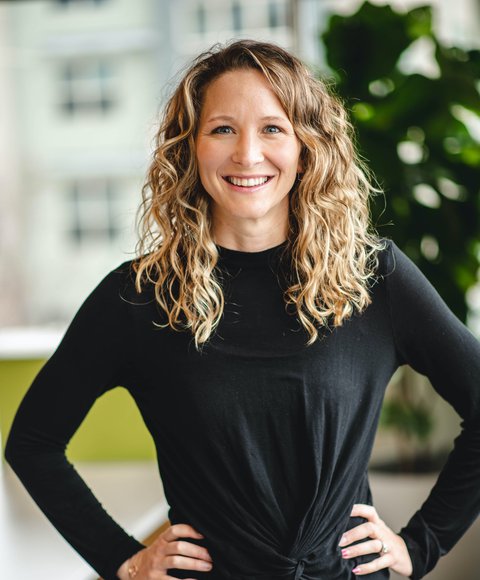 • Kindly give our readers an introduction to your business. Please include what your business is all about, in which city you are located and if you have offices in multiple locations/ cities.
CCG is a roofing company that is centered around the customer experience. We can complete a variety of specialized roofing projects including shingles, metal, tile, flat roofing products, roof coatings etc. Our business model encourages a team approach with every customer to ensure that they receive the best service possible from start to finish. We understand that every client is different so we adapt our process to each client to make sure we achieve that goal. Our team predominately works remotely throughout the Denver metro and Front Range areas, however we do have an office in Northglenn where we meet on a regular basis for team and product trainings. We are able to do this by using a great online platform that allows us to make detailed files so that we are able to stay of every project.
• Kindly give us a brief description about yourself (it should include your brief educational or entrepreneurial background and list some of your major achievements).
Dane was raised in Colorado and is your quintessential Colorado man. He enjoys the mountains and all the fun things that makes Colorado such a fun place to be. He us a CU Alum, graduating with a degree Integrative Physiology. I(Kayla) am a Nebraska transplant that came to Colorado looking for an adventure after graduating with my Masters in Counseling from the University of Nebraska. I have hopes to start a Non Profit for at risk youth when our kids are older and I have more time. We have 3 chidden, Karson, Tenley and Cruz.
Dane and I also run a roll off dumpster company together called Bin There Dump That in Northern Colorado. We love getting to work with other contractors and businesses from our community through both businesses.
• What three pieces of advice would you give to budding entrepreneurs?
Get organized. Set goals and create a plan to get you to those goals.
Be patient. Business growth doesn't always happen over night. Entrepreneurs who have steady growth plans and ways to track key performance indicators to promote making decisions on data rather than emotions.
Choose wisely the people you surround yourself with. You want people who are inspired and see your vision. This means learning about to be a good leader is VERY important.
• How many hours do you work a day on average?
Being an entrepreneur can be tricky with work schedules, because the work is never done. We have found that it is important to set boundaries with work hours to be able to maintain a healthy work life balance. We have found success in finding people who work with us and also want achieve that same balance. There are some days where more hours are required, but we also get the flexibility to handle personal events and spend time with the kids when the beautiful weather calls for a park date!
• How do you go about marketing your business? What has been your most successful form of marketing?
We really have spent time creating our brand through client experiences and our online presence. When someone Googles our business, we want them to get a good idea on what type of business we are through reviews and our images and stories.
We also have spent a lot of time investing in power relationships. A mutually beneficial relationship is really good for business when both businesses have the same ethical structures and goals.
• What motivates you?
Our family. We want to be a positive image for our kids and extended family on being able to accomplish the American Dream. We both did not come wealthy backgrounds, but we were taught to work hard for what you want while upholding high moral and ethical standards.
• How do you generate new ideas?
I find inspiration in talking to other people. When you learn about what other business owners are doing, it can inspire an idea "out of the box" which I think entrepreneurship is all about. I also like to pay attention to people and what the trends are. You have to meet people where they are comfortable.
• How do you define success?
Success if when you set a goal and then meet it. If you aren't meeting your goals then you either need to be more realistic with your goals or change the strategy on how to reach those goals. Success is also staying true to your beliefs and morals.
• How do you build a successful customer base?
Creating fans. We don't ever look at a contact as a "customer". We look at an opportunity to serve a person/family/company with the services we offer. Our ultimate goal is to have our clients feel like they had the best experience possible and feel excited about the project. When you create fans, you water the referral tree.
Business Name: CCG Roofing & Project Management
Address: 999 18th St Ste 3000
City/Town: Denver
State: CO
Country: US
Zip Code: 80202
Tel No: (303) 825-1979
Website: https://ccgroofingcolorado.com/
GMB Link: https://maps.google.com/maps?cid=828785354938825980
Facebook: https://www.facebook.com/ccgroofingcolorado/
Twitter: https://twitter.com/CcgRoofing
Linkedin: https://www.linkedin.com/company/42148116
YT Link: https://www.youtube.com/channel/UClj_N_N2NltmeB56N0PzwLQ/about