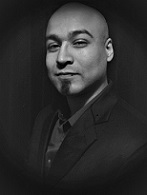 Q. Kindly give our readers an introduction to your business. Please include what your business is all about, in which city you are located and if you have offices in multiple locations/ cities.
A. Digital Marketing and Web Design Services in The Omaha Nebraska
Q. Kindly give us a brief description about yourself (it should include your brief educational or entrepreneurial background and list some of your major achievements).
A. Ezequiel J. Valadez, Affiliate Marketing Entrepreneurial over 10 years of experience. Created Custom Affiliations Dot Com 7 years ago, successfully helping others in the community
Q. What inspired you to (start a new business venture) or (to make significant changes in an existing business)? How did the idea for your business come about?
A. Established in 2014. Starting by helping his family and friends, Ezequiel J. Valadez of Custom Affiliations Dot Com was inspired by his mother to begin using his talent to share with others. This skilled expert took a leap from a small beginning to assisting companies and individuals expand their target reach.
Q. What three pieces of advice would you give to budding entrepreneurs?
A.
1. It's Hard, never give up and only learn from past mistakes
2. Time is Key! Always hire the best, time is money never do something you can pay someone else to do
3. Always over delivery! Bonuses, Gifts and etc.
Q. What would you say are the top three skills needed to be a successful entrepreneur?
A.
1. Attituded
2. Patients
3. Learning
Q. How many hours do you work a day on average?
A. 8- 10 hrs.
Q. To what do you most attribute your success?
A. Patients, Learning and a Positive Attituded
Q. Where did your organizations funding/capital come from and how did you go about getting it? How did you obtain investors for your venture?
A. We are self-maintaining with no investors, we are a affiliate marketing company first, generating income from affiliate network commissions and affiliate partnerships commissions.
Q. What is the best way to achieve long-term success?
A. Repeat and rinse, creating a business model that has proven to work in the past.
Q. Where you see yourself and your business in 5 – 10 years?
A. Creating more businesses locations in the United States, United Kingdom, Canada, Mexico, Central America, Europe, Asian Markets. Custom Affiliations Dot Com is looking into adding a affiliate network that will help others join and promote
Q. Excluding yours, what company or business do you admire the most?
A. Amazon, Telsa, PayPal, GoDaddy, Snapchat. The list goes on but If I was to pick one it is Jeff Bazos, How one man in a garage selling books ended up becoming one of the richest man on earth is mind blowing,
Q. How long do you stick with an idea before giving up?
A. From the words of Shark Tank's Kevin O'Leary "3 years" if the business model doesn't make a profit, time to move on
Q. What are your ideals?
A. A company which provides free information for all humans, good environment values and a lot of opportunities for employees to do work
Q. How do you generate new ideas?
A. Over coffee
Q. How do you define success?
A. Positive Return of Income
Q. How do you build a successful customer base?
A. Email list building tools to create a book of business
Q. What is your favorite aspect of being an entrepreneur?
A. Being my own boss
Q. What has been your most satisfying moment in business?
A. Offering my services to the community to create financial wealth
Q. What do you feel is the major difference between entrepreneurs and those who work for someone else?
A. An entrepreneur will hire the best to do the job and supervise. An employee will work at a flat rate making his employer (the entrepreneur) richer.
Q. If you were conducting this interview, what question would you ask?
A. For more information visit at https://customaffiliations.com