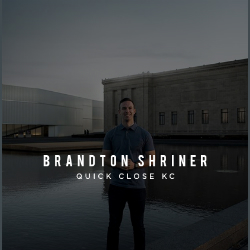 Q 1. Kindly give our readers an introduction to your business.
Ans: We are located in Kansas City, Missouri. We specialize in providing fair cash offers for sellers that want to close quickly. We are also full service real estate agents that can assist in listing your property if that makes the most sense.
Q 2. Kindly give us a brief description of yourself.
Ans: I have done dozens of flips, purchase and holds, creative financing and assisting motivated sellers frequently closing on several properties every quarter.
Q 3. What inspired you to start a new business venture?
Ans: This idea came from me being fed up at the lack of help needed for motivated sellers to get a legitimate fair cash offer with no strings attached.
Q 4. What three pieces of advice would you give to budding entrepreneurs?
Ans: Organize, Prioritize, and Execute.
Q 5. What would you say are the top three skills needed to be a successful entrepreneur?
Ans: A long term mind set, strong accounting skills, and creative marketing strategies.
Q 6.How many hours do you work a day on average?
Ans: 10 hours a day
Q 7. To what do you most attribute your success?
Ans: Faith, hard work, and valuable options for your customers.
Q 8. How do you go about marketing your business? What has been your most successful form of marketing?
Ans: My most successful form of marketing has been Google AdWords.
Q 9. Where did your organizations funding/capital come from and how did you go about getting it? How did you obtain investors for your venture?
Ans: Private money and self-funding.
Q 10. What is the best way to achieve long-term success?
Ans: Creating a business that is sustainable.
Q 11. Where you see yourself and your business in 5 – 10 years?
Ans: With over $20,000 a month of passive income monthly and 10 Million in assets in my portfolio.
Q 12.Excluding yours, what company or business do you admire the most?
Ans: I admire companies like Tesla, Spacex, and any other revolutionary company.
Q 13. How important have good employees been to your success?
Ans: Hiring talented individuals is the key to long term company success
Q 14. How long do you stick with an idea before giving up?
Ans: I stick with it until It has been tested several different ways for a proof of concept.
Q 15. What motivates you?
Ans: The fact that I have life at all.
Q 16.What are your ideals?
Ans: Faith, Family, Future.
Q 17. How do you generate new ideas?
Ans: Constantly reading, listening to podcasts, and networking to discover what people are already doing.
Q 18. How do you define success?
Ans: Freedom.
Q 19. How do you build a successful customer base?
Ans: Build irresistible value propositions.
Q 20. What is your favorite aspect of being an entrepreneur?
Ans: Creating something from nothing.
Q 21. What has been your most satisfying moment in business?
Ans: Still not there yet. Ask me 10 years from now.
Q 22. What do you feel is the major difference between entrepreneurs and those who work for someone else?
Ans: Entrepreneurs cannot be capped in pay, potential, or freedom.
Q 23. What kind of culture exists in your organization? How did you establish this tone and why did you institute this particular type of culture?
Ans: An atmosphere of celebration, improvement and innovation. You nurture culture in your organization by intentionally helping others align with your values and aligning with theirs.
Q 24. In one word, characterize your life as an entrepreneur.
Ans: Relentlessly pushing for what could be possible.
Company Detail:
Company : Quick Close KC
Contact : Brandton Shriner
Address : 2628 sw 9th terrace
City : Lee's Summit
State : MO
Zip : 64081
Phone : 816-313-2745
Email : brandtonshriner@gmail.com