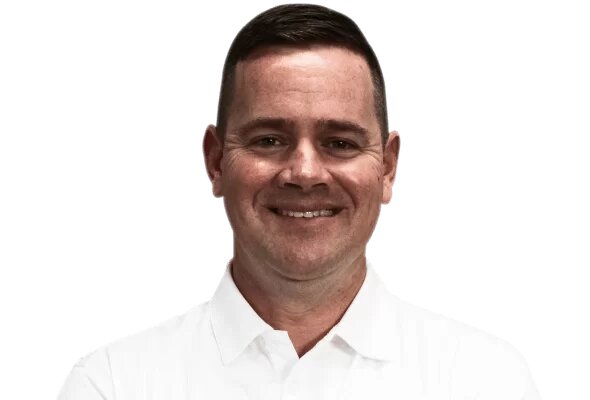 • Kindly give our readers an introduction to your business. Please include what your business is all about, in which city you are located and if you have offices in multiple locations/ cities.
Plugged In Electrical is an electrical company serving residential and commercial clients. We currently have offices in Newnan and Tyrone to effectively serve Fayette and Coweta counties.
• Kindly give us a brief description about yourself (it should include your brief educational or entrepreneurial background and list some of your major achievements).
I studied management in school and also earned my certification as a Master Electrician. From the beginning, I felt this spark all along within myself to pursue my own business, but that vision was solidified by being in the workforce first.
• What inspired you to (start a new business venture) or (to make significant changes in an existing business)? How did the idea for your business come about?
Matthew and I both desired to found a company that allowed us to be true to our integrity and values as well as strive for the best results for our customers. We wanted to keep our business family oriented so our families would remain the most important part of our lives. Getting to let our team prioritize their families as well is part of our vision as well. A family focus also is present in our customer service. We want our customers to feel family-like devotion from our team.
• What three pieces of advice would you give to budding entrepreneurs?
Be true to yourself and your values. Prepare to work hard. Assemble a team of talented people who share your same goals.
• What would you say are the top three skills needed to be a successful entrepreneur?
Dedication–If you are not 100% committed to your company's success, your venture will fail. Dedication to your values is important too because there are many times taking the easy way out might seem appealing. Tenacity–You will face many challenges along the way so you have to be strong and resilient to fight through. You cannot get discouraged by setbacks. Continual Desire to Improve–A successful business has to shift with the technological advancements and the needs of their team, customers, and family. We are constantly looking for ways to serve our customers more efficiently and effectively. When we are efficient, that is good for us, our customers, and our families.
• How many hours do you work a day on average?
Electrical emergencies can happen at any time so we have to be ready pretty much 24/7. The hours vary based upon the needs of our customers.
• To what do you most attribute your success?
The support of our families and hard work. Matthew and I knew that we wanted a company that kept our families as first priority. Our families have encouraged us to be our best and have also challenged us to keep our priorities in check. Without our families cheering us on, our work at Plugged In Electrical would not seem nearly as worthwhile.
• What is the best way to achieve long-term success?
The best way to be successful long-term is to build your business on a strong foundation. If you establish your company on your values and adhere to them without swaying, you will be successful. We have stayed true to our values of honesty, hard work, professional service, and family first. Plugged In Electrical has already been successful and we expect to grow from here.
• Where you see yourself and your business in 5 – 10 years?
Matthew and I are hoping to continue to grow our team and customer base. We also look forward to learning more as advancements happen in our field.
• How important have good employees been to your success?
Every wire in a wall plays an important role in delivering power. In the same way, every employee at Plugged In Electrical plays an integral part in giving our customers the best electrical experience. Plugged In Electrical is truly successful because of the dedicated efforts of our team helping make our vision for the company a reality.
• How long do you stick with an idea before giving up?
I will stay dedicated to an idea until I find a better plan. I am constantly learning and improving so I easily let go of ideas when a better solution comes along.
• What motivates you?
I am motivated every day to be the best for my family. I want to make them proud and take care of their needs. I want them to know that their dad is living with integrity.
• What are your ideals?
Honesty, hard work, professionalism, and commitment to family
• How do you generate new ideas?
Matthew and I enjoy bouncing ideas off of each other and problem solving. We also consult with our team when possible.
• How do you define success?
Taking care of my family, giving my customers the best experience, and leading a business which respects my values.
• How do you build a successful customer base?
A happy customer is the best advertisement. When we make one customer happy, they will be more likely to tell people, either personally or through an online review.
• What is your favorite aspect of being an entrepreneur?
My favorite aspect of being an entrepreneur is the ability to prioritize my family first and foremost. When you work for someone else, you have to follow what their goals and visions are. I prefer setting my own where I can focus on my family and stay committed to my values. I know Matthew feels the same way so that is why our partnership works so well.
• What do you feel is the major difference between entrepreneurs and those who work for someone else?
Freedom to follow your values instead of having to adhere to someone else's.
• What kind of culture exists in your organization? How did you establish this tone and why did you institute this particular type of culture?
We have a very positive culture because we have gathered like-minded team members. Our team all want to focus on family and stay committed to their integrity. This shared vision allows us to work together smoothly.
• In one word, characterize your life as an entrepreneur.
Busy
• How has being an entrepreneur affected your family life?
Although running my own business can be very busy, my family life is still much improved. My family knows they come first and that I am working to provide the best for them.
• Do you believe there is some sort of pattern or formula to becoming a successful entrepreneur?
Set your foundation on your values. Find a team who will support your vision. Work hard and give customers your best. Keep improving and growing.
• What are your hobbies? What do you do in your non-work time?
Outside of work, I enjoy spending time with my family and playing sports. Whether I am coaching softball or preparing for my next triathlon, I like to stay active.
• What makes you happy?
My family brings me constant happiness. On the job, satisfied customers make me happy and fulfilled.
Business Name: Plugged In Electrical Services LLC
Address 1: 15 Perry Street, Suite 127
City/Town: Newnan
State: Georgia
Country: US
Zip Code: 30263
Address 2: 118 Palmetto Road, Suite H,
City/Town: Tyrone
State: Georgia
Country: US
Zip Code: 30290
Tel No: (404) 574-4462
Email ID: hello@pluggedinatlanta.com
Website: https://pluggedinatl.com/
Categories: Electrician | Business
Tags: electrician newnan ga, electrical services newnan ga
GMB Link: https://maps.google.com/maps?cid=15284781089619065918
Facebook: https://www.facebook.com/Pluggedinatl/
Instagram: https://www.instagram.com/pluggedinelectrical/
YT Link: https://www.youtube.com/channel/UCMQmFMysHO_rEFeGhbPoC2Q