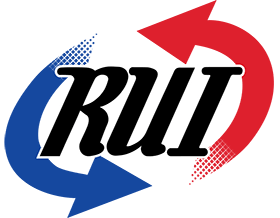 Q 1. Kindly give our readers an introduction to your business. Please include what your business is all about, in which city you are located and if you have offices in multiple locations/ cities.
Ans : RUI was founded in the Pacific Northwest with family values and the goal to achieve the highest levels of customer service. New customer relationships, led to long-term partnerships, steady growth, and eventual expansion down the West Coast. RUI now holds services in all western states as well as Hawaii, Alaska, Idaho, Montana, and the Dakota's.
Q 2. Kindly give us a brief description about yourself (it should include your brief educational or entrepreneurial background and list some of your major achievements).
Ans : I have an inherent passion for building relationships, meeting new people, hearing their story, and transforming their business. I love that helping other entrepreneurs' dovetails into my engineering background where I know my BS in Engineering isn't going unused. I started in this business at a young age and helping it grow from a few employees to hundreds of employees in humbling.
Q 3. What inspired you to (start a new business venture) or (to make significant changes in an existing business)? How did the idea for your business come about?
Ans : RUI was founded by my father, so the industry was no mystery when I decided to join the team. The company that fed me during my upbringing and allowed me an education created a motivating stance to take it further. I brought new ideas, challenged road blocks, and put employees first; I strive to keep this approach at my forefront today.
Q 4. What three pieces of advice would you give to budding entrepreneurs?
Ans : A few things I would pass to fellow entrepreneurs would be to put people first, embrace integrity, and admit your short fallings. Whether employees or customers, it is important not to get caught up in business dealings and realize we are human after all. I have been stumped with some tough decisions and It never fails that defaulting to a solution backed with integrity wins. With that, I am not perfect, and my team knows this; I hire people who are smarter than me in there disciplines to insure we move in the right direction.
Q 5. What would you say are the top three skills needed to be a successful entrepreneur?
Ans : I think amongst the many skills entrepreneurs have, the most important may be leading through example, patience, and encouragement…the rest falls into place.
Q 6. How many hours do you work a day on average?
Ans : Good questions, varies dramatically. With travels integrated into each week I may have a 22-hour day, but follow-up with a partial day thereafter. There is no doubt I work 8+ hours daily.
Q 7. To what do you most attribute your success?
Ans : I would hang most of RUI's success on keeping our word, finishing on time, and delivering goods as expected.
Q 8. How do you go about marketing your business? What has been your most successful form of marketing?
Ans : Relationships are hands down the best marketing tool. One customers success story passes to another entrepreneur time and again.
Q 9. Where did your organizations funding/capital come from and how did you go about getting it? How did you obtain investors for your venture?
Ans : RUI was funded out of my families pocket from inception until credit worthiness warranted the option for banking relationships we hold today.
Q 10. What is the best way to achieve long-term success?
Ans : Consistency, contact, and knowledge around the latest industry advancements will help shape our long-term growth. My dad used to say, if you're not growing, your dying.
Q 11. Where you see yourself and your business in 5 – 10 years?
Ans : We will continue to be successful well into the future, broadening our customer base, retaining quality people, and delivering quality services. We will cover a significantly larger geography in the future as we pace across the nation.
Q 12. Excluding yours, what company or business do you admire the most?
Ans : I don't know that I can credit one business for being the most admirable, however there are dozens of businesses that have characteristics I admire. I like to observe and integrate things into RUI that I pick up on outside our doors. I have always been a fan of Zappos and there message around delivering happiness; I think there is a lesson we can all apply form this.
For more details visit Refrigeration Unlimited.
Q 13. How important have good employees been to your success?
Ans : Employees are everything and our greatest asset! Many businesses advertise that customers come first, yes, we need great customers. However, we will never deliver a good service without great people, and this, in my opinion, must hold true for our continued success.
Q 14. How long do you stick with an idea before giving up?
Ans : I tend to have a lot of ideas, and I don't easily let them go. However, there is priceless merit when I share my ideas with my team. A team keeps you in check, knows the questions to ask, and how to encourage when something is worth chasing.
Q 15. What motivates you?
Ans : Adding value to lives and our community, through successful projects, on-time delivery, and great benefits. We support a vast customer base from supermarkets, cold-storage, processing, and small food banks. All these facilities feed our world and preserve perishable goods, a vital function to life.
Q 16. How do you generate new ideas?
Ans : New ideas come from listening, watching, observing, and spending time with those that share a passion for bettering our business and industry. Its powerful when you sit in a room with other business leaders and problem-solve.
Q 17. How do you define success?
Ans : Customers and employees rate our success through testimony and embracing a positive company culture.
Q 18. How do you build a successful customer base?
Ans : Communicating regularly and delivering on-time service seems to aid us in retaining meaningful customer relationships.
Q 19. What is your favorite aspect of being an entrepreneur?
Ans : I enjoy working with a great work family, tackling challenges together, and hearing the success stories behind our efforts.
Q 20. What has been your most satisfying moment in business?
Ans : There have been many satisfying moments at RUI through giving back financially or with time to our community. Its also satisfying and encouraging to have major worldwide brands trust your expertise and skills on there projects.
Q 21. What do you feel is the major difference between entrepreneurs and those who work for someone else?
I think we are all entrepreneurs, and as such, we all lead in some capacity. We all share a successful vision and thinking there is a vast difference between us rubs me the wrong way.
Q 22. What kind of culture exists in your organization? How did you establish this tone and why did you institute this particular type of culture?
Ans : We have a great culture, built over many years, that is infused with changes time to time, but remains strong by putting people first. We all take time to remain personable and do the right thing; this vibe doesn't happen overnight and I don't think there is an outright special formula. We all bring something unique to the table.
Q 23. In one word, characterize your life as an entrepreneur.
Ans : Responsibility