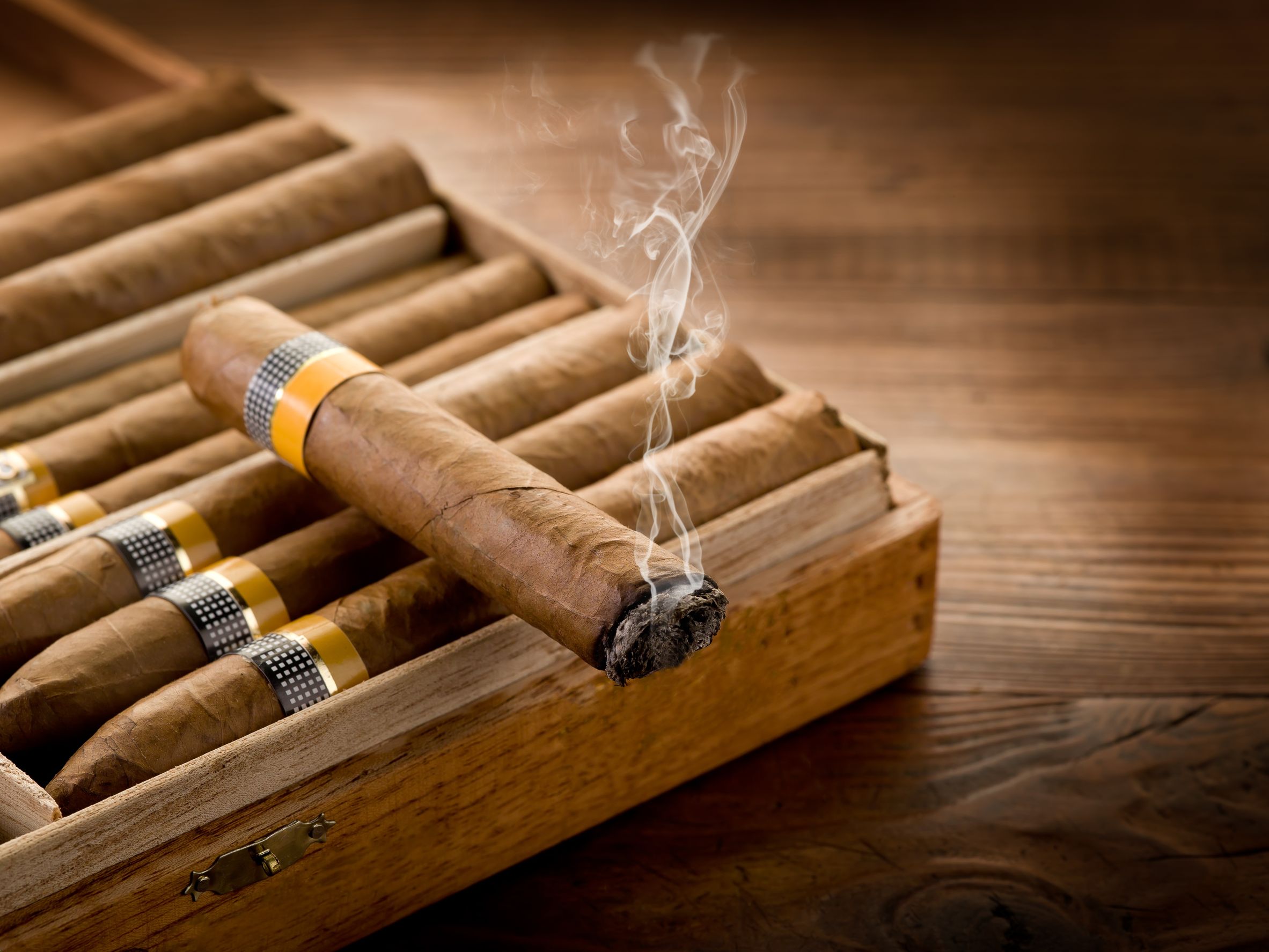 Q 1. Kindly give our readers an introduction to your business. Please include what your business is all about, in which city you are located and if you have offices in multiple locations/ cities.
Ans : Cigars-Now.com opened its online store in 1998 and has been operating continuously since. We are famous for our great cigar sales, but all frugal shoppers should join our mailing list for deals not available to the general public. Our online cigar store has popular brands like Acid, CAO, Padron, Ashton, and Arturo Fuente, but don't forget we also have a full selection of cigar accessories including: humidors, humidifiers, cigar lighters, cigar cutters, and cigar ashtrays. We'll even ship your cigars and cigar accessories international. Cigars-Now.com – your cigar store – online! Cigars-Now.Com is located in Boston Massachusetts and ships worldwide.
Q 2. Kindly give us a brief description about yourself (it should include your brief educational or entrepreneurial background and list some of your major achievements).
Ans : Allan Levitt, the founder of Cigars-Now.Com holds management and accounting degrees from Bently University and a Masters Degree in Finance from Babson College.During his 30 plus year business career, starting out as a bank analyst, Allan has developed a knack for understanding customer needs. Price, service and quality. Cigars-Now.Com is always striving to provide the best price, the expected service and the finest quality to our customers.
Q 3. What inspired you to (start a new business venture) or (to make significant changes in an existing business)? How did the idea for your business come about?
Ans : Cigars-Now.Com started when a business trip to the Dominican Republic put us in the heart of the Santiago cigar area. At dinner we met a wonderful older fellow who branded his own cigars but did not export to the United States. The rest as they say is history.
Q 4. What three pieces of advice would you giv
e to budding entrepreneurs?
Ans : Be conscious of your customers needs Be conscious of your cash requirements Make sure you can supply what you offer.
Q 5.What would you say are the top three skills needed to be a successful entrepreneur?
Ans : Empathy, enthusiasm and perseverance
Q 6. How many hours do you work a day on average?
Ans : Since beginning my career, I have always worked 12 hour days, my thought was in 10 years I'd have 15 years experience.
Q 7. To what do you most attribute your success?
Ans : The desire to succeed, I would be successful in any venture I undertook.
Q 8. How do you go about marketing your business? What has been your most successful form of marketing?
Ans : Since we are an online company serving the world, our marketing efforts are concentrated online with search engine optimization and social media. The products themselves are marketed and promoted by the brand manufacturers.
Q 9. Where did your organizations funding/capital come from and how did you go about getting it? How did you obtain investors for your venture?
Ans : I was fortunate in my early business career and saved enough money to start Cigars-Now.Com from my own funds. By closely watching the bottom line, which is surely necessary in a low margin industry and wearing several hats (I still do some of the shipping myself), we have never had a need for outside capital.
Q 10. What is the best way to achieve long-term success?
Ans : Don't be afraid to make a decision, just be right more than you are wrong.
Q 11. Where you see yourself and your business in 5 – 10 years?
Ans : Well, I'd like to be on the beach in the Turks, smoking a Cuban cigar. Cigars-Now.Com Will be a pre eminent online merchant.
Q 12. Excluding yours, what company or business do you admire the most?
Ans : Amazon, their ability to get product to customers is incredible.
Company: Cigars-Now
Address: 39 Old Lancaster Road
City: Sudbury
State: MA
Zip Code: 01776
Telephone Number: 877-242-4427
Facebook: https://www.facebook.com/cigarsnow
Twitter: https://twitter.com/CigarsNow