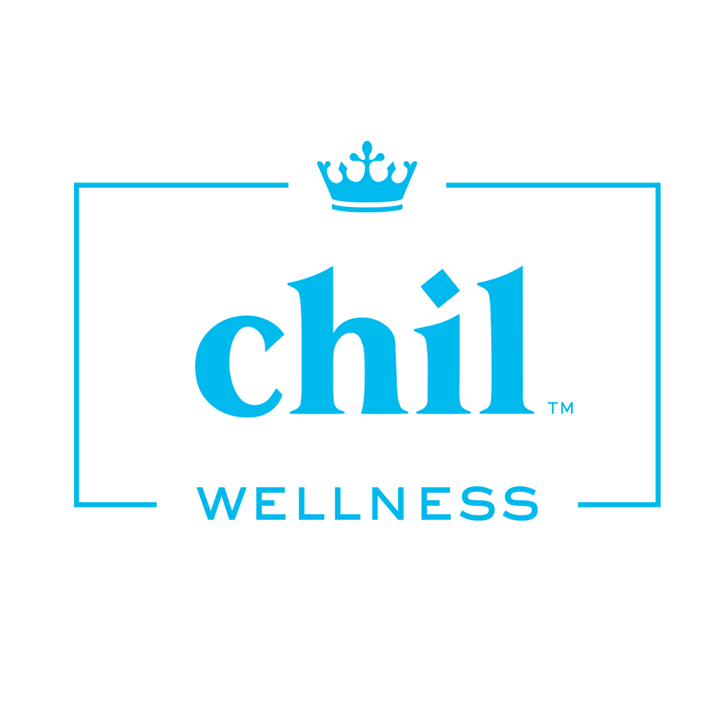 Q 1. Kindly give our readers an introduction to your business. Please include what your business is all about, in which city you are located and if you have offices in multiple locations/ cities.
Ans: Chil is located in Los Angeles, CA. Chil is dedicated to bringing our customers the most effective health and wellness products possible. We use high-quality CBD and other natural botanical ingredients to help with sore muscles and joints, and helping with getting a restful night's sleep. We are transparent about how we source our ingredients and how are products are manufactured. If anyone is not 100% satisfied, they can return our products for a full-refund within 30 days of purchase.
Q 2. Kindly give us a brief description about yourself (it should include your brief educational or entrepreneurial background and list some of your major achievements).
Ans: I was raised in Montana, where the outdoors and healthy living is a priority. I went to the University of Montana an received a business degree with emphasis in Finance and a minor in Economics.
I moved to California immediately after finishing college and received a job as a banker for international clients that needed to bank off the shores of the U.S.. After three years in banking, I moved to a financial company specializing in precious metals. When the metals company was purchased, I started my own precious metals company in 1997, Lear Capital, which I still own today. Lear has had over $3 billion dollars in sales to date. In 2008, I also founded a real estate investment fund, Wilshire Finance Partners, that manages over $70 million dollars for investors.
The greatest joy has come from founding Chil Wellness. It really started when my daughter was diagnosed with Juvenile Rheumatoid Arthritis at 18 months old. I wanted to find natural remedies for her joints when the arthritis flared up. That Journey has taken 12 years. When other friends and family started to use the formulas on their sore knees, backs, shoulders and other areas with success, I knew it was time to start a company where I could help even more people. That's when Chil Wellness was really born. Our goal is to help as many people as we can.
Q 3. What inspired you to (start a new business venture) or (to make significant changes in an existing business)? How did the idea for your business come about?
Ans: In 2008, at eighteen months old, my daughter Aspen was diagnosed with Juvenile Rheumatoid Arthritis. She was immediately put on two different medications for the Arthritis and inflammation. One of the medications, methotrexate, is a cancer drug. It is so potent that doctors told my pregnant wife, not to come in contact with it because it could affect the health of the baby she carried. I started to wonder what this drug was doing inside my 18-month-old daughter. I found the side-effects ranged anywhere from nausea, vomiting and abdominal pain to anemia, kidney problems and muscle weakness.
I knew I needed to investigate different approaches. I knew I couldn't take Aspen off her prescribed medication, but I was looking for natural ways to help when the arthritis "flared up" and gave her joints more aches and pains. So, like a lot of parents, I reached out to Google for help. I found oodles of information regarding natural ingredients that I could apply directly onto her joints. Arnica, Boswellia and St. John's Wart rubbed on her joints in the right amounts, appeared to bring some relief. Then I started to hear about CBD. The more I investigated, the more excited I became. So, I started adding CBD into other topical ingredients until we were happy with the effects.
I started feeling pretty accomplished about the results and I began sharing our creation with others who started to use it for their own aches and pains. They responded positively as well. The more research I did, the more convinced I became that CBD could be something special. In 2016 a team of lab researchers from the University of Kentucky published the results of their study of CBD for relieving arthritis symptoms in mice in the European Journal of Pain and I was ecstatic with what it showed. They concluded that when they induced arthritis into the knee joints of mice and applied a transdermal CBD gel, it reduced the joint swelling. The result was music to my ears.
I am not a medical professional, just a parent on a mission to help my daughter. I wanted Aspen to have a normal childhood. I wanted her to run and play with the other kids. My goal for her was to grow up strong and healthy and to do what she loved in life. The CBD formulas and products that we have developed are the outcome of love and we haven't stopped since. We continually seek out the best ingredients and technology for our products.
Today, my daughter is 14 years old and an accomplished athlete with an active and enjoyable lifestyle. Now my goal is to help others. I created Chil as a new-generation wellness company that offers high-quality products to assist others.
Q 4. What three pieces of advice would you give to budding entrepreneurs?
Ans:
Learn how to communicate effectively with your team. Be transparent, honest and communicate often.
◦ Constantly work at your process for hiring people. Nothing is more important than hiring the right person for a job.
◦ Keep the customer first. First when you develop a product (confirm that you are building something they want) and secondly, confirm with them that the price you charge, they will pay for the product.
Q 5. What would you say are the top three skills needed to be a successful entrepreneur?
Ans: ◦ Hiring
◦ Communication
◦ Understanding your customers needs or pains.
Q 6. How many hours do you work a day on average?
Ans: 8-10 hours a day.
Q 7. To what do you most attribute your success?
Ans: Being able to persevere through the difficult times, and there are a lot of difficult times. Surrounding myself with people more capable than I am at their job.
Q 8. How do you go about marketing your business? What has been your most successful form of marketing?
Ans: We use a great PR company to help get our company and new products into the news, along with SEO and paid advertising online. The most successful form of advertising has been PR because when a magazine or television personality personally tries and writes about your product, people trust that more than when you are showing them an advertisement.
Q 9. Where did your organizations funding/capital come from and how did you go about getting it? How did you obtain investors for your venture?
Ans: Chil Wellness is completely self-funded currently. I was fortunate to have success in other businesses, so I have been funding the company myself.
Q 10. What is the best way to achieve long-term success?
Ans: Have a long-term plan and vision of your company 10 years out. Who do you want to be as a company in 10 years? When people talk about your company, what do you want them to say in 10 years? Think of those questions and never let go of them. If you get this right, then the people you hire, the culture of the company and your reason for being will be aligned.
Q 11. Where you see yourself and your business in 5 – 10 years?
Ans: I see myself getting more deeply involved in developing our products and innovation. For the company, I see us making great strides with our natural muscle and joint pain division because of new innovations that are coming over the next few years.
Q 12. Excluding yours, what company or business do you admire the most?
Ans: Microsoft. I think Microsoft has been helping business for a long time and has been excellent at updating their software to stay relevant in today's market. They have embraced being more open with their software and really listening to the market for improvements to their products. I think they have become even more relevant today for business owners on the go.
Recommended Questions –
Q 13. How important have good employees been to your success?
Ans: I believe employees "are" your success. Without the right employees you don't have a business that can grow.
Q 14. How long do you stick with an idea before giving up?
Ans: Usually we will stick with a product for 3 iterations. That usually takes 6-9 months. If the product doesn't sell at all, we will usually try and remove it within a couple of months and figure out where we went wrong with our customer research.
Q 15. What motivates you?
Ans: Seeing customers that are excited about the product working for them is one of the reasons that we started this company and is still a big motivator today.
Q 16. How do you generate new ideas?
Ans: Most all products come from a customer asking about creating something. We usually get a lot of suggestions, then we narrow that down to three each quarter and start conducting research on the viability of the product. If it passes that test, we would start to formulate it and get it to customers for testing.
Q 17. How do you build a successful customer base?
Ans: Start with a great product. Get the product into the hands of the media and a group of people who need or want it. If the group of people who need and want the product like it, they will start telling others about it. Concentrate on the group of people who are your biggest voice for telling others about your products. Once you have that group talking about your product, start to identify another group of people that could do the same.
Q 18. What is your favorite aspect of being an entrepreneur?
Ans: Being able to create something that people love.
Q 19. What has been your most satisfying moment in business?
Ans: When customers write and tell you they appreciate what you have created.
Q 20. What do you feel is the major difference between entrepreneurs and those who work for someone else?
Ans: Usually I find that the difference is usually the uncertainty of a paycheck. I think if every person was sure they would get a paycheck working for themselves… they would do it.
Q 21. In one word, characterize your life as an entrepreneur.
Ans: Choices
Q 22. If you had the chance to start your career over again, what would you do differently?
Ans: I would listen to customers more about the products I developed that I thought they needed or wanted. You learn to check in more with customer about products you develop because a lot of times they don't want exactly what you have developed, the price is to high, or they already are using something they like and it's to hard for you to convince them of switching.
Q 23. How has being an entrepreneur affected your family life?
Ans: When the business really needs you and you must choose between that and your family time. Business is like a second family and when it really needs attention, you may not be able to make the entire vacation or even a sporting event for your kids. You learn to make up for it in other ways with them. On a day you can stay home and be with them one on one, do it. Even one doing this one time a year makes a big difference to them.
Q 24. Who has been your greatest inspiration?
Ans: My father. He taught me a lot about how people look at you through your actions. Have integrity.
Q 25. What book has inspired you the most? (OR what is your favorite book?)
Ans: My favorite business book is "Scaling Up" by Verne Harnish. It teaches you how to scale your business. From the financial aspects of scaling to hiring people, this book is an incredible asset when it comes to growing your business without losing control of quality or your culture. I recommend this book to everyone. It helped me grow a financial business to over $150 million a year in sales
Q 26. What are some of the biggest mistakes you've made?
Ans: Creating a product that customers didn't want. We tried to create an all-natural gummy product with real fruit tastes. We got carried away with exotic flavors that people didn't really want but that we thought were great. The ingredients were to expensive and it took a long time to make. By the time we were through, a lot of time and money was spent without getting feedback from customers about how they felt about it. We finally stopped the project so we could go back to the drawing board. What we did gain from it was some great relationships with flavor experts to help us with our Mellow Mint tincture and other flavors that are coming out soon. I really don't believe our tincture would taste as good as it does without those relationships. It is very difficult to flavor over a bitter ingredient like CBD effectively. There are some real tricks to it, and we would not have that expertise for other products without this snafu. At some point, we will relaunch a great fruit gummy, but we will check in with our customers along the way to make sure we are not making something for ourselves instead of them.
Q 27. What makes you happy?
Ans: My family times.
Q 28. What sacrifices have you had to make to be a successful entrepreneur?
Ans: Not taking a paycheck for 2-3 years in the beginning stages of each of the companies I founded. Long hours where you couldn't get home on time to put the kids asleep. Not much social time with friends because you couldn't fit it all into the day.
Q 29. If you were conducting this interview, what question would you ask?
Ans: Tell us something that's true that almost nobody agrees with you on.
Company Detail:
Company : Chil Wellness