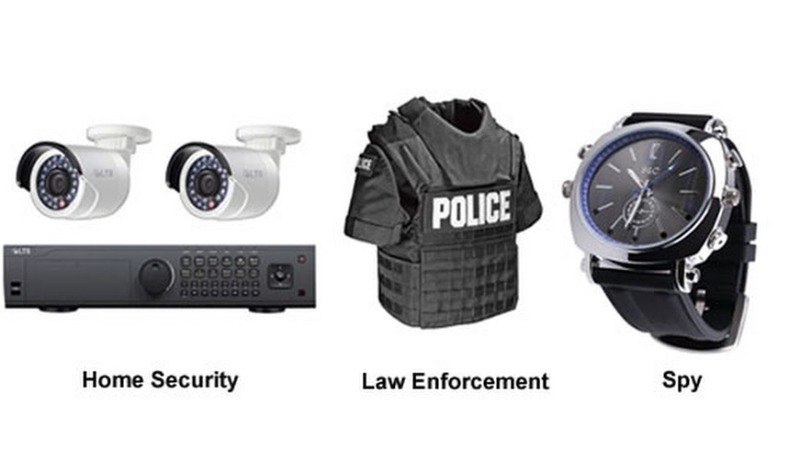 Q 1.    Kindly give our readers an introduction to your business. Please include what your business is all about, in which city you are located and if you have offices in multiple locations/ cities.
Ans:    Our business is geared towards providing safe and affordable personal safety products. These products span from surveillance products, protection gear and apparel for law enforcement personnel and civilians.
We are located in upstate new York.
Q 2.    Kindly give us a brief description about yourself (it should include your brief educational or entrepreneurial background and list some of your major achievements).
Ans:    I am the current President and owner of the company. I am a serial entrepreneur whose first business was running a mining company, then a cotton ginnery. After those two stints, I worked in the financial field with one of the largest financial firms in the USA before deciding to return to my entrepreneurial calling, and starting this new company, Safetybasement over 10 years ago.
Q 3.      What inspired you to (start a new business venture) or (to make significant changes in an existing business)? How did the idea for your business   come about?
Ans:    Funny you ask. After the attacks of September 11 2011, I watched the after math of that, with a lot of talk about guns for self-protection. People were very scared at that time. There was so much uncertainty. People wanted to feel safe.
All the discussion was about owning as many guns and ammunition. So I thought there has to be something else, a 'third way' that people can buy and own personal protection products without making household potentially dangerous places.
But I also realized there are not very many local stores that sell surveillance or non lethal personal safety products.
Those two thoughts inspired me to begin a web based personal safety business. One where almost ANYONE can buy a non-lethal personal protection product to keep themselves safe and can buy it anytime online without the need to drive around searching for stores and without the need to provide any ID first AND without costing them so much money. This is how Safetybasement was born.
Q 4.    What three pieces of advice would you give to budding entrepreneurs?
Ans:    1. Know what you want our of the business and focus on it like a laser
2. Be patient. Success does not come easily or quickly. Be patient and resilient.
3. Give yourself time lines and milestones for success and work towards them.
4. Customer service: Stay professional AT ALL TIMES. Whether you are only making 50 dollars a month or $100K a month. Stay professional at all times. You will slowly but surely build your brand and customers.
Q 5.    What would you say are the top three skills needed to be a successful entrepreneur?
Ans:    1. Resilience and a 'can do' attitude
2. Patience.
3. Pragmatism. Getting rid what doesn't work and improving on what works. You cant be all things to everyone. Find your niche and work on it to success.
4. UNDERSTAND YOUR CUSTOMER: Figure out who your customers are and what they want. This well help you serve them better.
Q 6.    How many hours do you work a day on average?
Ans:    Usually about 7-8 hours
Q 7.    To what do you most attribute your success?
Ans:    Finding the products our customers want
Good customer service
Q 8.    How do you go about marketing your business? What has been your most successful form of marketing?
Ans:    We market through multiple fronts because we have different client sets. For law enforcement and government departments we target platforms that they use to find us and place orders. Platforms such as state purchasing websites etc.
For individual customers, we rely on search engine marketing, social media and good word of mouth.
Q 9.    Where did your organizations funding/capital come from and how did you go about getting it? How did you obtain investors for your venture?
Ans:    We are privately owned. We have very little debt and any financing that we may need is derived from traditional lending institutions such as banks.
Q 10.    What is the best way to achieve long-term success?
Ans:    1. Staying focused on your customers current and future needs
2. Constantly assessing and reassessing your business and making sure it is staying current
3. Outstanding customer service
Q 11.    Where you see yourself and your business in 5 – 10 years?
Ans:    We hope to be in better shape than we are today and continue growing
Q 12.    Excluding yours, what company or business do you admire the most?
Ans:    Amazon. They have figured how to serve their customers and keep the customers coming back.
Q 13.    How important have good employees been to your success?
Ans:    Very important. You cant do everything by yourself. Having good employees who can work happily and independently is critical.
Q 14.    How long do you stick with an idea before giving up?
Ans:    Stick with it if you clearly understand the detailed process of getting it from idea to successful implementation. Don't stick with an idea because someone told you it will work, that is not a good thing. Make sure the idea you have has been well thought out and the process of implementing that idea to success is clear in your mind.
Q 15.    What motivates you?
Ans:    Money?! Well that is always an underlying reason but what motivated me is making sure that the customer is well served everyday. As long as I am the head of this business, it matters that customers are well served and the company is well served.
What are your ideals?
Q 16.    How do you generate new ideas?
Ans:    While driving in my car. I find that to be the best time to come up with new ideas
Q 17.    How do you build a successful customer base?
Ans:    Convincing the customers that you serve their interests better than your competitor.
Q 18.    What has been your most satisfying moment in business?
Ans:    When a customer leaves us a good review and tells us we are the best!
Q 19.    What do you feel is the major difference between entrepreneurs and those who work for someone else?
Ans:    Entrepreneurs are driven by a need to do something beyond just getting a paycheck. They are risk takers who are willing to risk a lot for the chance of something bigger. They are also people who feel like they have better ideas and are willing to go out there to make their ideas come to reality.And ofcourse they are driven by the potential to make a lot of money in the process.
Q 20.    What kind of culture exists in your organization? How did you establish this tone and why did you institute this particular type of culture?
Ans:    Our culture is actually very family oriented. We work hard but also make sure our hard work does not interfere with family life. Work life balance is a core component of our work culture.
Q 21.    How has being an entrepreneur affected your family life?
Ans:    Not very much. I have ensured that family life still comes first.
Q 22.    What is your greatest fear, and how do you manage fear?
Ans:    Fear of failure. I manage this by staying focused on the task at hand and having a clear picture of the future.
Q 23.    Do you believe there is some sort of pattern or formula to becoming a successful entrepreneur?
Ans:    No. Being a successful entrepreneur starts in your head. You need the mind set and the attitude. This is almost half the pre-requisite to success. You also need to understand that it's not going to be an easy ride, and be prepared for hiccups or 'earthquakes' along the way.
Q 24.    Who has been your greatest inspiration?
Ans:    In terms of business? There are many. I have admired Steve jobs for his innovative mind. He created new roads that others followed.
I admire Bill Gates for being very humble inspite being the richest man in the world. He is using his wealth the make a big difference in the world.
Q 25.    How can you prevent mistakes or do damage control?
Ans:    You can prevent or mitigate mistakes by having a process in place when doing certain things. Create broad operating rules that you and your employees reference.
Damage control? Be true to yourself. IF you make a mistake own it and be honest about it. Customers are very good at seeing through B.S.
Csutomers will forgive you easily and probably come back again if you own up to mistakes than denying the most obvious mistakes or being very defensive about them.
Q 26.    What makes you happy?
Ans:    A successful day at work and seeing family at the end of the day
Q 27.    What sacrifices have you had to make to be a successful entrepreneur?
Ans:    Less time with my family. But it is not a big complaint. I still see my family more than many other hard working people.
Company Detail:
Company : Addo Enterprises, Inc.
Contact    : William Amiteye
Address   : P.O.Box 108
City         : Ballston Spa
State        : NY
Zip          : 12020
Phone     : 877-345-2336
Fax         : 888-236-2524
Email      : info@safetybasement.com
Save