Entrepreneurship does not only refer to starting out a new venture. It can also include taking your business to unfamiliar territory. That is exactly what President and CEO of Better Health and Wellness Centers, Dr Brent Wells, did in 1998.  Finding a lot of potential in the development of a multidisciplinary clinic, he set out to create one. His vision of an ideal practice involved the availability of a full range of effective, conservative treatments that is administered by experienced, friendly staff in a relaxed and open environment. The result of which is a thriving practice which provides complete, non-surgical chiropractic care, physical therapy, occupational therapy and massage therapy in a single location.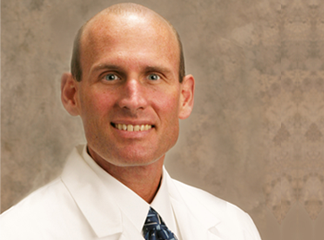 In this interview, Dr Wells, President/CEO at Better Health and Wellness Centers sits down to give us the full story behind his venture and his views on what success at the clinic has meant to him.
Kindly give us a brief description about yourself.
I received my bachelor's degree from the University of Nevada in 1993.  I received my doctorate at Western States Chiropractic College in 1998. Subsequently, I moved to Alaska and founded Better Health Chiropractic, which became Better Health Pain & Wellness Centers in 2001. I have received multiple certifications and continuing education in the area of chiropractic, whiplash, neurology and musculoskeletal disorders. Aside from my work, I enjoy spending time with my wife Coni and our three wonderfully active children- Naomi, aged 9, and twin 5 years old, Claire and Colton.
What ignited the spark in you to make significant changes in your existing business?
When I first mentioned moving to Alaska to start a medical practice, my wife's response was that I had gone mad.  As she put it, "Why would we move from sunny California to a place that was 3,000 miles away from our families? A place filled with grizzly bears, wandering moose, igloos and freezing weather?" Well, for one, it sounded fun and adventurous. The banks we approached about financing our venture thought we were crazy as well. Fortunately, we ended up finding an investor – ourselves. Soon, we found  ourselves in Anchorage, with $70,000 worth of credit card debt, a U-Haul full of junk, no friends, family or professional connections and a small office that was well off the beaten path.
Describe the initial years in your new business.
The practice started out with me as the CEO, chiropractor and marketing director and Coni as the receptionist, billing clerk, therapy assistant and practice manager. Under these less-than-optimal conditions, we opened our doors and welcomed our first patients. At first, we had just two patients a day which increased to five and then, ten. Soon, we were working 60 – 80 hours a week. We had to do everything on our own. Even with only 10 patients a day, it was tough.  We couldn't afford to hire anyone, as our costs and debt were already sky-high. It was exhausting yet exhilarating. As we became busier, patient service began to suffer. The patients were made to wait longer and more mistakes were made. In short, we were more hurried, harried and buried.  Even worse, my relationship with my wife began to suffer. Arguments between us became common and the line between our personal and business relationship became blurred. During this time, a fact that I had learned in undergraduate school kept creeping into my mind – 90 percent of sole proprietorships fail in the first five years. Were we going to be one of them? Then it occurred to us – why not create a company?  More support staff and more expert providers seemed like the right way to go. A company that could provide the highest level of service and the most personalized care to every single patient  ranging from the middle-aged mother of four to the young, tattoo-covered tough guy to the 75-year-old grandmother. Inspired by our new vision, we hired our first employee and then another and another.
How have you handled setbacks on your practice?
Of course, this growth wasn't always easy. We have dealt with angry patients who didn't want to see their treatment through, employees leaving, having to retrain new ones over, billing errors and cash flow challenges. Yet every problem had a purpose, a reason and a lesson. We have realized that every challenge has helped us to build a better company with better people, systems, procedures and patient care. Slowly, we began to see our crazy dream turn into reality. Everything I had wanted was coming alive – to become a chiropractor, to make a reasonable living, help make people well, continue to further my education and become the best chiropractic specialist that I could be. After a few years, the "nuts and bolts" of the company were in place. We were seeing patients, scheduling appointments and billing insurance companies. We were paying employees by the hour and cutting payroll checks.  Something still felt amiss. Soon, I realized it was the quality of the patient and employee experience.  I needed to figure out what to do to satisfy our employees better and keep my patients coming back to the clinic.  My first task was to tackle the employee experience in which step one was deciding what kind of workplace we wanted to have and then figuring out how to go about creating it. We knew that we wanted to create a work environment that struck a balance between professionalism, positive energy and fun- a place where business activities were organized, efficient and effective, and wherein management was always planning for the future. We wanted our employees to say, "This is a great place to work."  We wanted them to know what was expected of them and feel empowered as well as to have the tools to grow personally and professionally. We wanted them to feel like they were listened to, understood and cared about. In short, we want our employees to believe that they were not just a team member but a partner in the company's success. When they referred to the company, we wanted them to say it was "our company."
What is your biggest concern for your practice?
I want the patient experience to be the exact opposite of my own personal experience in a doctor's waiting room in 1997. During my hour-long wait for the doctor, I endured coffee-stained magazines, brown water stains on the ceiling tiles, a gruff receptionist who spent her days watching Jerry Springer, and a medical assistant who barked "follow me" with the  warmth and formality of a military general. Once I made it into the doctor's office, I sat in my paper gown, bottom exposed, shivering in the chilly air for an additional 15 minutes before the doctor made his unapologetic appearance. I think that he heard about 2 percent of the things I said, but at least he nodded his head a lot. I want our patients to feel comfortable in our office. I want their care to be convenient, personalized, and effective and of good value. I want our patients to trust us and believe that we were truly committed to their care.  Most of all, I want them to feel hope- that transformation is possible and that they experience real relief, real long-lasting results, and an improved quality of life. I knew the only way to make this possible was to create a "generalized" system of patient care. In this system, every patient experiences the same things but in a way that is tailored to their specific condition, wants, needs and personality.
Looking back at your career today, what do you make of what has been achieved thus far?
I think that we have accomplished most of what we set out to do though we will always aspire to even higher goals in our service, systems and innovation. We will undoubtedly continue to grow and improve over the years. Since our doors opened, we have improved our systems, and grown our staff and facilities. We've also introduced a diverse range of the most technologically advanced treatments; opened multiple locations with patient-friendly hours;  developed our unique, multi-disciplinary approach; and committed to our First Visit Promise, 10-Minute Promise and Same Day Promise- all the while still providing the highest standard of care, and striving to reach unsurpassed patient satisfaction.
What is the most rewarding aspect of your business?
Most importantly, we've made real differences in the lives of our patients. I was recently thumbing through the hundreds of testimonial forms that we've collected over the years and reading the stories told by patients.  For example, we have had a patient called Marlene Blalock who was referred to our office from an enthusiastic coworker.  She was in such pain that she couldn't enjoy her favorite hobby, gardening anymore. Today she says that she "brags about how compassionate and considerate the staff are"" and that she always received excellent customer service and treatment. I remember another patient Janet Craig. She was a widower who said that she hasn't had a good night's sleep in years, and only managed to keep working because she came to Better Health for treatment. She said that we helped her to avoid neck surgery after being told she would need it.
Where does the future of Better Health and Wellness Centers lie?
Helping patients by providing the best care possible, giving employees the opportunity to grow, excel and succeed and creating a place where everyone is equally important, where promises are kept, where people live with integrity and making a real difference in people's lives. That's the story behind why we started Better Health all those years ago and that is why our story is sure to continue for many years to come.