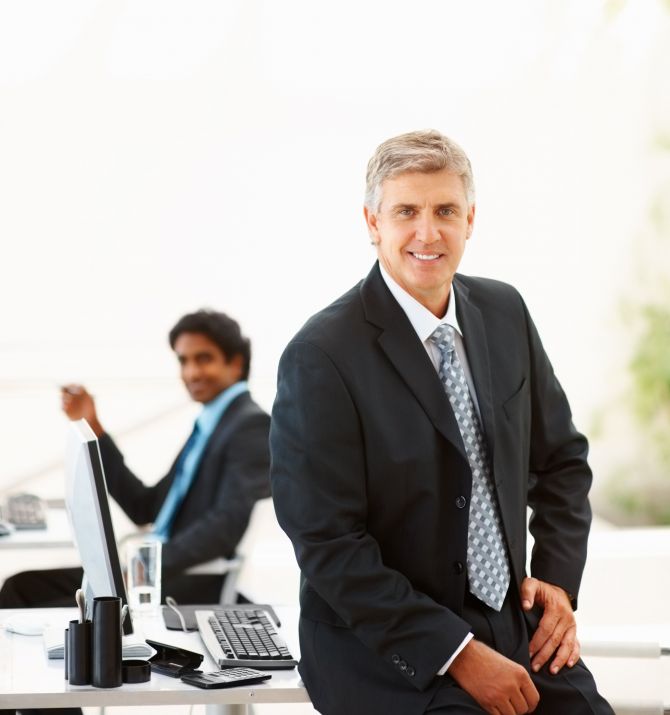 Members of American Moving & Storage Association (AMSA), Ace Moving & Storage was born with a vision to be the best moving company in the Washington DC Area. Started in 1990 by Oscar and Andy Bhatti, the company is now looked after by Charanjit Bhatti, their son who brought his hard working skills, ambition, business knowledge and social personality to add to the success of this business.
To learn more about Charanjit Bhatti, read on…
Kindly give our reads an introduction to your business.
Ace Moving & Storage has been satisfying customers for more than 20 years. We are there to make life easier, whether you need help with a commercial or residential move. We belive moving is stressful, but with the professionals at Ace Moving & Storage, all your needs from packing, loading, transporting, unloading and reassembling will be handled; so that you can relax and enjoy this step in your life.
Our team ensures that you feel secure as we take care of each and every possession of yours while moving. Ace Moving & Storage is proud to say that, we are IOMI® Certified Office Movers. We are trained in extensive building protection that minimizes risk of damage to carpet, walls, doors and door jambs. Besides this, our staff has also acquired the knowledge of latest techniques to minimize the risk of damage to furniture and computers while moving. We make sure of proper arrangements to keep the client's employees working, as customers can not afford to shut down while moving.
Kindly give us a brief description about your self.
I took over my family business in 2008 to which I added commercial moving. Graduated from Western Governors University with a degree in Business Management, I worked as a Branch Manager of Chevy Chase Bank before becoming an entreprenuer. When given an opportunity to take over my family business, I took up the challenge and worked hard to bring it where it is today.
Q: How important have good employees been to your success?
Ans: I believe employees are the most important part of your success, especially when you are in the labor industry. When the most important part of their daily job is to handle very important/expensive belongings; having trustworthy, good employees makes life easier. We are proud to say that the average tenure of our employees is 3 ½ years in an industry, where the average is less than one year.
Q: How long do you stick with an idea before giving up?
Ans: I believe one path to success is letting go of your ego. If you feel you have a great idea, you cannot hang on to it for a long time. It may be great in your head, but that does not necessarily mean it will work out how you imagine. If you stick to an idea that's just not working, you may be missing out on other great opportunities, losing time and money.
Q: How do you define success?
Ans: I would define success as being happy. Being financially set is a big part of it, but I would also like to be able to spend time with family, travel, etc. I feel if one is financially doing well, but has no time to enjoy it, what is the point? I'd rather make a little less, but enjoy life.
Q: What is your favorite aspect of being an entrepreneur?
Ans: Freedom and the fact that you create your own future. Over time you learn the harder you work, the greater the results will be. If you slacked one month, your bank statement will show it at the end of the month.
Q: Who has been your greatest inspiration?
Ans: My greatest inspiration has been my parents. They have shown me that with honesty and hard work, anything is possible.
Q: How can you prevent mistakes or do damage control?
Ans: I don't think you can prevent mistakes. Mistakes will happen. The best way to do damage control is to stay calm. No matter how big the issue is, remain calm, everything works out in the end.
Q: What sacrifices have you had to make to be a successful entrepreneur?
Ans: Never having a fixed schedule. As a business owner, when the phone rings, you have to answer it.
Q: What makes you happy?
Ans: Life, family, and success. I try to find happiness in everything. Life's not long, enjoy it while you can.
Q: Excluding yours, what company or business do you admire the most?
Ans: I would have to say, Apple. From starting in a garage, to now having lines with 100's of people waiting to buy their products, Apple has come a long way. Apple is a prime example of hard work paying off.
Q: How do you build a successful customer base?
Ans: The best way is to build a good customer base is to provide good service, be honest with your customers, and treat them well.