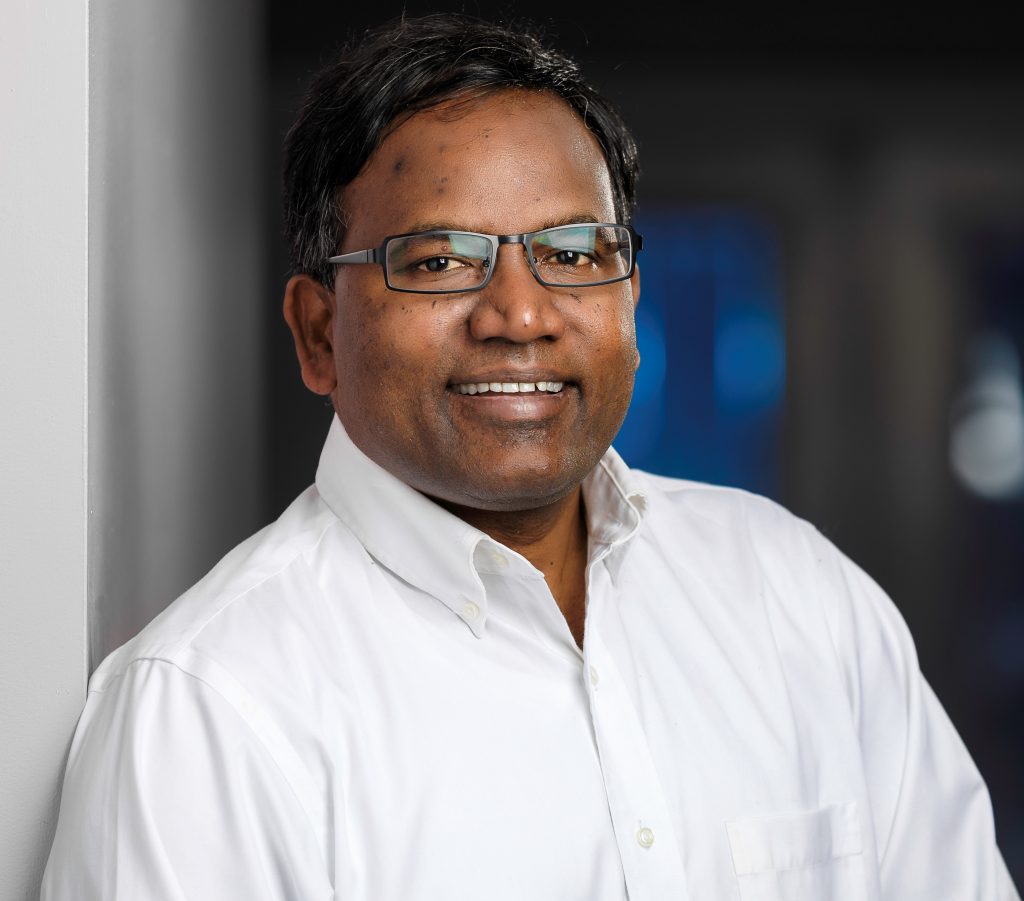 Q.1 Kindly give our readers an introduction to your business. Please include what your business is all about, in which city you are located and if you have offices in multiple locations/ cities.
Ans. SourceTrace is a global agtech company that provides data-driven digital innovations that make agriculture sustainable, supply chains efficient and food systems traceable. The suite of solutions includes farm management, supply chain management, monitoring & evaluation, certification, traceability, market linkage and financial services. SourceTrace's technology platform called DATAGREEN is built utilizing latest technologies such as mobile applications, remote sensing, blockchain and AI/ML to offer a comprehensive set of end-to-end solutions for digitization of agriculture/food value chain from farm-to-fork. The innovation is used through the process of capturing relevant data on an android device at all the critical points in the agriculture supply chain, which ultimately provides complete end-to-end visibility. These solutions help improve farm productivity, improve the livelihood of farmers, ensure food safety and provide farmers with access to financial services. It also helps supply chains become more efficient by reducing losses and damages due to returns. The solutions make food consumption systems safer and more transparent
by using traceability technology.
SourceTrace's digital solutions improve farmers' livelihoods by
• Providing greater access to global markets and customer
• Improving productivity through efficient use of inputs and reliable procurement process
• Minimizing risk by access to timely knowledge and Information
SourceTrace's customers build stronger trust and engagement with stakeholders by providing them full visibility of the produce from farm to fork. Its digital solutions have so far been applied to more than 350 crops, and have impacted more than a million farmers in 28 countries in Asia, Latin America, Africa and Europe.
Q.2 Kindly give us a brief description about yourself (it should include your brief educational or entrepreneurial background and list some of your major achievements).
Ans. I am the Chief Executive Officer, SourceTrace – a company that has become a global leader in providing software solutions to agriculture and allied sectors. The use of these technological solutions has made the agriculture value chain sustainable, transparent and equitable – thus empowering nearly one million farmers in developing countries.
I had been invited to speak at international conferences such as UN Forum for Business & Human Rights, World Bank, USAID, Mobile World Congress, Global Forum for Innovations in Agriculture (GFIA), ICT4D, TiE StartupCon, Sustainatopia, Agriculture Leadership Summit, Development Dialogue and he also spoke at universities such as MIT, Harvard, Old Dominion University, Brandeis, UMass Amherst and Osmania University.
Prior to joining SourceTrace, I had found Factum Ventures, a holding company in India that set up and promoted new business ventures in sustainable agriculture, microfinance and renewable energy. I was also advisor to venture capital firms investing in social enterprises that supported people at the bottom of the pyramid in developing economies.
My earlier experience with technology leadership includes well known global corporations like Bose, where, as Divisional Information Officer, I led the information systems strategy and implementation. I also held a leadership position at ComauPICO (A subsidiary of Fiat).
I have won several awards including "entrepreneur of the year award" in 2016 by the Old Dominion University, Agri Startup Award in 2017 for the "Innovative model and excellence in Digital Platform" at the Agri Startup Convention in New Delhi, "Global CEO award" at the Global Agriculture Leadership Summit in New Delhi in 2018 and TiE Charter Member Achievement award in 2018. I was also recognized as the Global Icon by Passion Vista Magazine in 2019.
I am an MBA from MIT Sloan School of Management and was a Sloan Fellow at Massachusetts Institute of Technology. I hold a Ph.D. in Engineering from Old Dominion University, Norfolk, Virginia and Masters in Engineering from Indian Institute of Science, Bangalore. My Bachelor's degree is in Engineering, from Osmania University College of Engineering, Hyderabad.
Q.3 What inspired you to (start a new business venture) or (to make significant changes in an existing business)? How did the idea for your business come about?
Ans. Evidencing farmer's distress closely convinced me to dive deeper into agritech sector and come up with solutions that will help farmers and agriculture sector as a whole. Agriculture needed new technologies and that is what convinced me to take the position at SourceTrace. Since 2013, we have been bringing digital technologies to small farmers and we are confident this is a business idea that can have serious impact on the world.
Q.4 What three pieces of advice would you give to budding entrepreneurs?
Ans. 1. Go beyond profit. When the idea or change you want to bring about goes beyond baseline and profit calculations, your business gets a life of its own.
2. Reconsider and revise. From time to time it is important to look back and see what your impact has been and how it can be made deeper and better.
3. Seek differentiation. Your ideas and your value proposition must be based on a core idea – how are you going to do something better than others. It is important to find and hold onto that idea.
Q.5 What would you say are the top three skills needed to be a successful entrepreneur?
Ans. Conviction
Empathy
Courage
Q.6 How many hours do you work a day on average?
Ans. Leading a business can be hard work and some days are harder than others. Some of my days are 14 hours long but it is important to make up for the tough days with breaks.
Q.7 To what do you most attribute your success?
Ans. Our idea had value and we were implementing the idea better than our competitors.
Q.8 How do you go about marketing your business? What has been your most successful form of marketing?
Ans. In our sector, which I am sure is replicated in other sectors too, idea of impact is very important. When our technology changed businesses and lives on the ground, we received an incredible amount of recommendations and word of mouth marketing. Till date, most our business comes from the reputation we have earned.
Q.9 Where did your organizations funding/capital come from and how did you go about getting it? How did you obtain investors for your venture?
Ans. Given that we have been an impact-oriented business, our investors are serious changemakers such as Gray Matters Capital, Soros Economic Development Fund, Serious Change, Schimdt Family Foundation etc.
Q.10 What is the best way to achieve long-term success?
Ans. Staying committed to the original purpose combined with constantly staying ahead of the competition in terms of the product and value prop is the surest way to success.
Q.11 Where you see yourself and your business in 5 – 10 years?
Ans. We have started on the path and in 5-10 years we will be leading the technology market for food safety.
Q.12 Excluding yours, what company or business do you admire the most?
Ans.I like companies that stand for something. I have previously worked for BOSE and admire the company too.
Q.13 How important have good employees been to your success?
Ans. Good employees are the key to success of a company. Our top management has stayed more or less same over the years and it shows our employees want to stay with us as much as we want to stay with them.
Q.14 How do you define success?
Ans. Success for me means impact. Have we made lives or processes better? No matter how small, have we made the world better in any way? If the answer is yes, you have been successful.
Q.15 How do you build a successful customer base?
Ans. Unique value proposition combined with honesty and transparency are ways to make sure that your customers stay with you.
Company Detail:
Company : SourceTrace Systems
Contact : Cathy Jones
Address : 125 Cambridge park Drive ,Suite #301 Cambridge
City : Boston
State : Massachusetts
Zip Code: 02140
Country : USA
Phone : +1-978-394-5962