Chocolates are perfect for any occasion. And Freddy Reyes, current CEO and President, ChocolateFavorStore.com just believes so. He launched his online chocolate business ChocolateFavorStore.com in 2007 which provides its customers with about 50,000 chocolate products including customized ones to complete every celebration. All you have to do is make a call or mail them your requirements and details and ChocolateFavorStore.com will just provide you what you wished for.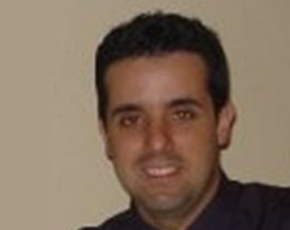 Freddy Reyes, CEO and President, ChocolateFavorStore.com, holds a vast experience of over 15 years in the chocolate industry. Before launching his own venture in 2007, Reyes worked as the Regional Sales Manager for St. Moritz Chocolates as the Regional Sales Manager. He has a bachelor's degree in Business Administration making him an experienced businessman in chocolate business!
E-Brandz team had a candid discussion with Freddy Reyes to know more about his chocolate factory.
What is your business about?
ChocolateFavorStore.com was established in 2007 in Houston, Texas. The upper management of the company has been involved in the chocolate/cocoa business since 1941. Our headquarters and sales office is currently located in Houston but we have several manufacturing facilities in New York, New Jersey, Washington and Arizona as well as warehouses in Massachusetts and Illinois.
Everybody likes Chocolate. So what better way to promote your brand or please your guests than giving them a Chocolate Favor with your personal touch! Our main goal is providing Premium-Quality Custom Chocolate Products to our clients. We currently have more than 50,000 chocolate products that are fully customizable to meet our clients' needs and expectations. We strive to give each of our clients superior Customer Service and work with them to ensure their chocolate gifts look and taste as they envision.
Our readers would like to know something about you.
Currently I am the CEO and the President in my business. I have an experience of more than 15 years in the Chocolate Business; having done my graduation in Business Administration, I have worked for major "Chocolatiers" like St Moritz and Lindt. Before joining ChocolateFavorStore.com, I operated as the Regional Sales Manager for St. Moritz Chocolates where I learned about the business of chocolate molding and manufacturing.
How important have good employees been to your success?
Your business is worth just as much as the people behind it. Having good and long-term employees is what we have in mind when we hire each person that works in this company.
How many hours do you work a day on average?
Since we recognize that great Customer Service is paramount for any business to be successful we put between 12 to 14 hours per day and 7 days a week.
How do you define success?
Success is simply making your dreams come true and enjoying it every moment.
How did you decide on the location for your business?
We chose Houston as the location for our head office, since it is located in the middle of the East and West Coast which is really beneficial to save in freight and shipping costs.
Who has been your greatest inspiration?
I'll have to say that my father has been my greatest inspiration. He was the ultimate entrepreneur. He was smart, sharp, and business-minded but at the same time had a great heart and employees just loved him. I would not have done all that I have without his support and coaching.
What is your favorite aspect of being an entrepreneur?
What I really like of being an entrepreneur is the opportunity to take an idea, develop it and make it real until achieving the degree of success that we have achieved in the three years since our launch.
What has been your most satisfying moment in business?
It has to be December 2007 when ChocolateFavorStore.com was launched, that was the culmination of a life-long dream.
In one word, characterize your life as an entrepreneur.
Stamina!
What are your hobbies? What do you do in your non-work time?
I enjoy reading, watching good movies while drinking a good cup of Hot Belgian Chocolate.
What makes you happy?
Family, Love and movies make me happy! Also a good piece of chocolate can make me happy very quickly!
Excluding yours, what company or business do you admire the most?
I really admire Wal-Mart as a company. They are very successful and at the same time help a lot of people not only by hiring elderly people but also with the multiple charitable programs they implement every year.