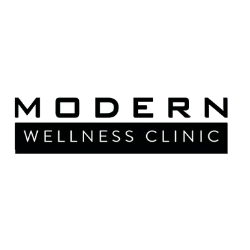 Q 1. Kindly give our readers an introduction to your business. Please include what your business is all about, in which city you are located and if you have offices in multiple locations/ cities.
Ans: I opened my business in 2010 as a Laser Hair Removal Lounge and Med Spa. I quickly changed my vision to health and wellness through Bio-Identical Hormones, Weight loss, Facial Aesthetics, ED, IV's and now Regenerative Anti-Aging with PRP and Stem Cell Therapy.
Q 2. Kindly give us a brief description about yourself (it should include your brief educational or entrepreneurial background and list some of your major achievements).
Ans: I was raised always working in my fathers medical clinics doing pain management, X-rays and Therapy. I went to Miami Dade College and became a certified Firefighter EMT, Realtor, Business and Marketing. I helped open and run my first business with my sister in Miami around 2006. FOLD clothing and lifestyle store. I have worked everywhere from a bus boy to bartender in Miami's hottest clubs to Fire Rescue to Realtor to High End retail for GUCCI, Louis Vuitton and Valentino to now my own shop finally.
Q 3.What inspired you to (start a new business venture) or (to make significant changes in an existing business)? How did the idea for your business come about?
Ans: I have always been driven and self motivated. When I was offered a job for the City Of Hollywood Fire Rescue I had already been in development for a nightclub in Costa Rica, where I had secured my venue, liquor license and more. Unfortunately, I moved so fast and put up all my own money that my investors needed more time for there monies so I had to hit the brakes because I needed more capital. Then Real Estate market crashed so I sold my property in Miami and Moved back to Vegas and help my father manage his clinics but opened my own shop as well. It took off quick and required my full attention. Thank God, 9 years later I'm still growing and going strong.
Q 4. What three pieces of advice would you give to budding entrepreneurs?
Ans: Find good employees with your passion and vision. I never thought risking it all that employees would have been my biggest challenge. Know your competition. I have physically gone inside and drove to about every clinic like mine in Vegas to compare and see how I can be better. Build relationships with your vendors and suppliers. In hard times having a personal relationship and bond with the owners helps everyone grow together stronger. Take care of your Credit. I have learned at an early age that your just credit score in the end lol…
Q 5. What would you say are the top three skills needed to be a successful entrepreneur?
Ans:Believe in yourself above all! Have a Vision and Plan! Know your Product!
Q 6. How many hours do you work a day on average?
Ans: As a business owner there are no hours. I am always working, reading, learning, networking and building relationships.
Q 7. To what do you most attribute your success?
Ans: My faith in God, Strong Family Morals and Support, Determination and having a clear vision and goals.
Q 8. How do you go about marketing your business? What has been your most successful form of marketing?
Ans: I have learned that marketing is key. I have hired a firm of professionals to tackle the complexity of all marketing channels with my direction and approval of all content. SEO is a big one for me.
Q 9. Where did your organizations funding/capital come from and how did you go about getting it? How did you obtain investors for your venture?
Ans: I cashed out my 401K from Gucci for 20K and put all my savings to start my business. I was working full time at Gucci when I opened my business for the first year in order to meet payroll for my employees. When they found out I had cameras and audio. I found out they where stealing. This was a major blow and learning lesson. I got fired from on purpose when they actually wanted to promote me to manager in order to collect unemployment for a few months while I rebuilt my practice. I fired everyone and called my then 600 clients each personally in order to regain trust. I believe I lost maybe 5 clients. They were very understanding and confirmed many things I took for granted where actually being abused and taken advantage of. Instead of challenges like that breaking me. It intern gave me more drive and strength to succeed. I had no savings and had all my credit cards maxed out in order to survive. Amen is all I can say!
Q 10. What is the best way to achieve long-term success?
Ans: Don't be afraid of change. If it doesn't work let it go. Adapt. Keep building your relationships and networks.
Q 11. Where you see yourself and your business in 5 – 10 years?
Ans: I pray my businesses will run on there own alone with proper management, protocols and structure in place and several more locations with in Vegas and possibly other major cities like Miami, Dallas, Austin, LA and NY.
Q 12. Excluding yours, what company or business do you admire the most?
Ans: I look at all companies. I'm fascinated at how the basics are all the same. I watch for what makes a company more efficient, faster, profitable, exciting, fun and more… Everything from Facebook's Think Tanks to a burger joint that greats every everyone as they enter the door and has a system in place to execute maximum efficiency and speed. I also watch a lot of Shark Tank, The Profit and most Business and Money TV. I like hearing all angles and pitches…
Q 13. How important have good employees been to your success?
Ans: Wow! Employees have been my biggest and hardest challenge. They are the most important but hardest to keep motivated day in and day out and inline with my fast paced tactical drive.
Q 14. How long do you stick with an idea before giving up?
Ans: It depends if it's real and I know I can do it. Never. If it doesn't make sense logistically or financially. I will let it go and move on.
Q 15. What motivates you?
Ans: Financial Freedom of course but I am also very competitive so I strive to be perfect and #1 in my industry. Always to be ahead and fresh.
Q 16. What are your ideals?
Ans: Customer Service, Perfection, Confidence, Strength and Faith.
Q 17. How do you generate new ideas?
Ans: Everywhere! I look and analyze all businesses and try to apply what's working and not.
Q 18. How do you define success?
Ans: When I can be calm and enjoy the small moments in my life with out thinking about work 24/7. When I am financially free and can support my mom, family or anyone in need.
Q 19. How do you build a successful customer base?
Ans: By listening and learning my patients. Being real and personal. Build trust.
Q 20. What is your favorite aspect of being an entrepreneur?
Ans: It has to be the freedom to call the shots and follow my own vision and see it to flourish en.
Q 21. What has been your most satisfying moment in business?
Ans: Getting real patient results and customer reviews that confirm my hard work and dedication are paying off.
Q 22. What do you feel is the major difference between entrepreneurs and those who work for someone else?
Ans: An entrepreneur is willing to risk it all on an idea, belief or business venture. We definitely have a NO FEAR gene in us with a little bit of crazy lol
Q 23. What kind of culture exists in your organization? How did you establish this tone and why did you institute this particular type of culture?
Ans: It's always a work in progress. I try to create and maintain an up beat, positive and driven mood. I teach my staff to think like a business and run there day to day as a there own business. This will in turn make patients healthier, happier and make them more money. We train a lot on sales and product knowledge.
Q 24. In one word, characterize your life as an entrepreneur.
Ans: BLESSED.
Q 25. If you had the chance to start your career over again, what would you do differently?
Ans: I believe I have reinvented myself several times over my 9 years in business and will continue too until it's perfect and businesses can run alone.
Q 26. How has being an entrepreneur affected your family life?
Ans:Has it's ups and downs for sure. When I was an employee. I could actually enjoy my vacations. As an Owner I'm always working so it's hard for me to just let go. Overall though, I wouldn't give it up. Business has made me grow as a person and taught me so much and has given me a better life and freedom and fulfillment that I feel can't be taught in any book or classroom. People always giving you there 2 cents with out ever putting up there own money or taking a risk them selves. I take great pleasure when I talk to other business owners. That's a real conversation haha and it helps us both grow from real experiences, challenges and wins.
Q 27. What is your greatest fear, and how do you manage fear?
Ans:That I will end up single and alone. These family building years. I'm busy working. I guess I haven't found the one yet though either lol
Q 28.How did you decide on the location for your business?
Ans:I am not a doctor but need medical directors and providers on staff. My father and our providers are in our medical building. It has turned out to be great because between my father and I we can see and treat anything medical accept a major surgery pretty much.
Q 29. Do you believe there is some sort of pattern or formula to becoming a successful entrepreneur?
Ans: I don't know. There are so many factors and motivators as I speak with fellow entrepreneurs. Each one has that trigger, idea, passion or ambition for something more. That trigger varies from person to person.
Q 30.If you could talk to one person from history, who would it be and why?
Ans: Got me on that one. Not sure honestly. So many greats.
Q 31.Who has been your greatest inspiration?
Ans: Definitely my father and mother. Without both of there views, mentor-ship, TOUGH love and support I don't think my will to succeed and make them proud would be so high. I do it all for my family.
Q 32. What book has inspired you the most? (OR what is your favorite book?)
Ans: Several months back I joined a bible study with a great group of guys. I have always wanted to read and actually understand the bible. It's been interesting and I'm more aware and grateful than ever.
Q 33.What are some of the biggest mistakes you've made?
Ans: Trusting people to long and believing they were gonna change for the better. When in fact I should have let them go at first sign of negative activity. Cost me tons of money and worse damaged my patients trust and relationships because they simply didn't care, where lazy or didn't take that one extra step needed.
Q 34.How can you prevent mistakes or do damage control?
Ans: Address them right of way. Make them aware because your customer is the priority not us.
Q 35. What are your hobbies? What do you do in your non-work time?
Ans: Gym, Snowboard and Ride my Harley.  I also hold my Real Estate license with Luxury Estates International so I'm usually selling homes on any free time possible.
Q 36. What makes you happy?
Ans: Money lol
Q 37. What sacrifices have you had to make to be a successful entrepreneur?
Ans: Max out credit cards, Leverage, Take out loans and many sleepless nights in order to meet payrolls. I have never failed a payroll and my staff never knew what I had to do to clear there checks before I ever made a cent.
Q 38.If you were conducting this interview, what question would you ask?
Ans:Why? LOL
Company Detail:
Company : Modern Wellness Clinic
Contact : Robert Webb
Address : 1321 S. Rainbow Blvd #280
City : Las Vegas
State : NV
Zip : 89146
Phone : 702-463-9159
Email : info@modernwellnessclinic.com