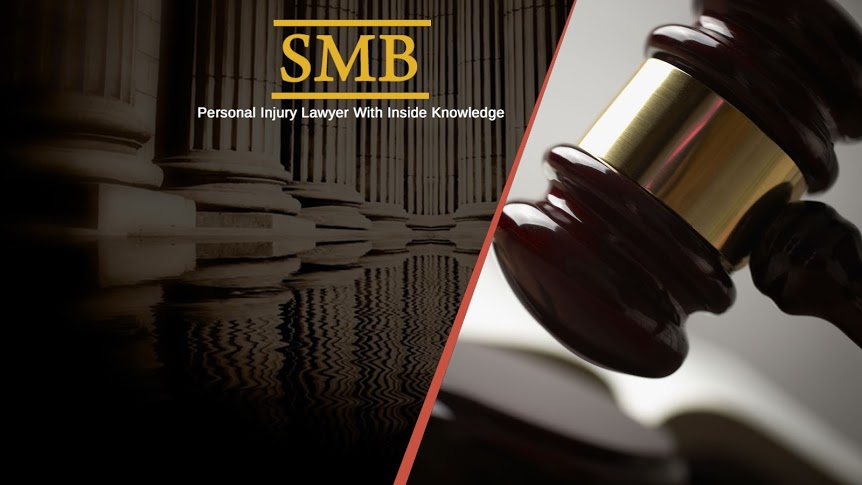 Q 1.    Kindly give our readers an introduction to your business. Please include what your business is all about, in which city you are located and if you have offices in multiple locations/ cities.
Ans:    Started the practice in 2003 after working for insurance companies defending injury claims. We only handle claims for injured victims. We are located in Marietta, near Roswell, but serve the entire metro area and in some cases, all of Georgia. Most of our business is now referrals, so since Georgia law applies within the borders, our clients actually range from Blue Ridge to Savannah.
Q 2.    Kindly give us a brief description about yourself (it should include your brief educational or entrepreneurial background and list some of your major achievements).
Ans:    I went to high school in Marietta, graduated from Kennesaw State University and graduated from Cumberland Law School at Samford. Before age 30, I had worked long enough for the insurance companies to be confident that I could take this knowledge to actually help injured people effectively deal with these giant, well-trained insurance companies. Now, each year we handle to settlement or judgment millions of dollars for clients.
Q 3.    What inspired you to (start a new business venture) or (to make significant changes in an existing business)? How did the idea for your business come about?
Ans:    I did not feel like I was helping people when I did insurance defense work. Most of the time, I felt like the bad guy. This began to affect me personally. The thought of being that person the rest of my life hit me like a ton of bricks. For the sake of myself and my family, a change had to me made. So, I talked with a lot of other attorneys about their quality of life and it became an easy decision to start my own firm. Not only could I actually help injured victims, I could do it directly.
Q 4.    What three pieces of advice would you give to budding entrepreneurs?
Ans:    customer service, extensive knowledge of your business area, and keep tight control of the inflow and outflow of money.
Q 5.    What would you say are the top three skills needed to be a successful entrepreneur?
Ans:    compassion, tenacity, and a little bit of o.c.d.
Q 6.    How many hours do you work a day on average?
Ans:    8-9
Q 7.    To what do you most attribute your success?
Ans:    My dad. He made it financially possible to start my own firm. And, he showed me     that running your own business is hard work, but so worth it if you do it right.
Q 8.    How do you go about marketing your business? What has been your most successful form of marketing?
Ans:    I don't do much marketing anymore. I used Yellow Pages, etc in the beginning with moderate success. Now, 90% of my business is referrals and word of mouth. I still do some internet stuff. I like to think that is because I make a point to talk to everyone about their potential case and I don't let my staff handle such calls. While I have to be mindful of my time for existing clients, I also try to let everyone have plenty to time to explain their situation. Listening to people and giving them time to vent a little to a friendly ear has caused more people to call me than any other advertising I have ever done.
Q 9.    Where did your organizations funding/capital come from and how did you go about getting it? How did you obtain investors for your venture?
Ans:    I worked and saved money. Also, my father help tremendously for the first year     while we got off the ground.
Q 10.    What is the best way to achieve long-term success?
Ans:    Stick to a solid plan
Q 11.    Where you see yourself and your business in 5 – 10 years?
Ans:    Same place. I would not change a thing except it would be nicer to work less     and still retire in 5 years, but….
Q 12.    Excluding yours, what company or business do you admire the most?
Ans:    Brodhead Law, LLC
Q 13.    How important have good employees been to your success?
Ans:    critical
Q 14.    How long do you stick with an idea before giving up?
Ans:    case by case analysis
Q 15.    What motivates you?
Ans:    the fear of having to work for someone else
Q 16.    How do you define success?
Ans:    all bills are paid w/out stress and there is significant savings every year
Q 17.    How do you build a successful customer base?
Ans:    treat people right
Q 18.    What is your favorite aspect of being an entrepreneur?
Ans:    freedom from set schedules
Q 19.    What has been your most satisfying moment in business?
Ans:    every time I win a case that the insurance company tells me they will never pay
Q 20.    What do you feel is the major difference between entrepreneurs and those who work for someone else?
Ans:    discipline to create work and finalize work already created
Q 21.    What kind of culture exists in your organization? How did you establish this tone and why did you institute this particular type of culture?
Ans:    Polite tenacity. We take work seriously, but not ourselves
In one word, characterize your life as an entrepreneur. – Freedom
Q 22.    If you had the chance to start your career over again, what would you do differently?
Ans:    Start sooner.
Q 23.    How has being an entrepreneur affected your family life?
Ans:    Increased the quality significantly
Q 24.    What is your greatest fear, and how do you manage fear?
Ans:    Flow of business stops; difficult to manage that fear, but the steady stream of business over the past 10 years helps me reflect on what the future likely brings.
Q 25.    How did you decide on the location for your business?
Ans:    Close to home and central for clients all over metro Atlanta.
Q 26.    Do you believe there is some sort of pattern or formula to becoming a successful entrepreneur?
Ans:    Hard work, solid plans, and treat people right
Q 27.    If you could talk to one person from history, who would it be and why?
Ans:    George Washington; I would want to know how modern American has deviated, if at all, from our founding fathers' ideals for America
Q 28.    Who has been your greatest inspiration?
Ans:    Ben Brodhead
Q 29.    What are some of the biggest mistakes you've
made?
Ans:    believing clients that either stretch the truth or outright lie. Not every battle should be fought.
Q 30.    How can you prevent mistakes or do damage control?
Ans:    clearly define goals before action
Q 31.    What are your hobbies? What do you do in your non-work time?
Ans:    fishing, hunting, golf, gardening
Q 32.    What makes you happy?
Ans:    Family and hobbies
Q 33.    What sacrifices have you had to make to be a successful entrepreneur?
Ans:    Money was very tight while trying to get the firm up and running. We put off having children until we were financially stable, then old age started creeping in.
Company Detail:
Business name        : Law Offices of Steven M. Barnett, P.C.
First                         : Steven
Last Name              : Barnett
Address                   : 4343 Shallowford Road, Suite F-7
City/Town              : Marietta
State                       : GA
Zip code                 : 30062
Email ID                 : smb@sbarnettlaw.com
Tel No                    : 770-998-2102
Toll Free No           : 866-592-4221
Fax                         : 770-998-2402
Hours of operations    : Monday To Friday : 9.00 AM to 5.00 PM
http://sbarnettlaw.com
Facebook        : https://www.facebook.com/PersonalInjuryAttorneyAtlanta
Twitter            : https://twitter.com/StevenBarnett15