The modern woman is not a believer of the cliché that she belongs to the weaker sex. She believes that no obstacle can stand in her way- not even age! A testimony to this conviction is licensed aesthetician and former Hollywood make-up artists Carrie E. Pierce. A Menopause Health and Beauty Specialist herself she has started an online business known as menopauserus.com that is aimed at educating audiences from across the globe on the subject of menopause. With her team, she is dedicated to the cause of helping women bring out the best in themselves as they undergo the difficult menopausal phase.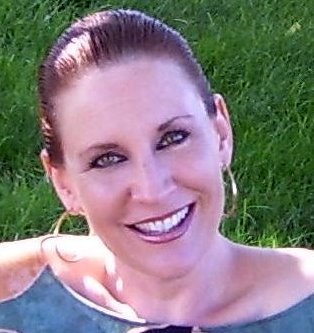 In a heartfelt chat with us, she talks about the motivation for her business, inspiring woman in her life and gives a detailed insight into the life of an entrepreneur.
Kindly give our readers an introduction to your business.
I am a licensed aesthetician and former Hollywood make-up artist who founded Menopauserus.com in 2008 for the purpose of providing factual menopause health and beauty related information to women worldwide. Based in Port Townsend, WA and with a joint office now in Portland, Oregon, Menopauserus.com has developed a worldwide audience- of both women and men- and is moving forward with several key international partnerships, expanding their reach through published books, audio and video projects and radio, all pertaining to the topic of peri menopause and menopause. At Menopauserus.com it is our mission and our passion to make Menopause 'The Change- for the better' for women everywhere!
Kindly give us a brief description about yourself.
As a licensed aesthetician, certified color analyst and former Hollywood film and TV Makeup artist, I have an international reputation in the field of menopausal skin health and beauty, with over 25 years of industry experience.  As President and Founder of Menopauses.com, I believe that the time of menopause can be a powerful time of transition and new beginnings in a woman's life- if it is allowed to be. Aside from my work as President and Founder of Menopauserus.com, I have co-authored a book titled 'Making Peace with Menopause-embarking on the journey of your lifetime and living to tell the tale.' As a public speaker, I am the co-host of a syndicated radio show called  'Magnificent Menopause & Beyond.' Another achievement that I take pride in is a nomination for the Citizen of the Year of Port Townsend, WA. This was given for my work with Iraqi refugees via Operation Pencil and Blanket in 2004.
What ignited the spark in you to start a new business venture? How did the idea for your business come about?
The cosmetics and skin care industries have been my career focus for more than 25 years. Beginning in the 1980's, I worked as guest and corporate makeup artist for numerous major and international cosmetic companies. The excitement and challenge of the film, fashion and television industries lured me and I soon began providing special effects and other makeup services for film and television productions, major fashion shows and TV news teams throughout the United States. After apprenticing with numerous award winning makeup artists, I also studied restorative and corrective makeup procedures to assist burn and scar patients. Returning to school in 1991, I received my aesthetics licensing and also certification in color analysis. It was during this time that I became aware of the toxic ingredients routinely used in most skin, hair and body care products-as well as in color cosmetics; and I devoted myself to learning about Holistic skin care and natural product formulation. It soon became my mission to educate women- and men- about non-toxic grooming, and the crucial role that the skin plays in overall health. It was during this time that I began to build a network of wonderfully talented and caring licensed professionals-all of who share an interest and passion in alternative medicine, holistic skin care, all- natural health and beauty practices, women's health issues and anti-aging research.  It matters greatly to me -and the Menopauserus.com team- that women are shown a healthier, more loving way to be the best they can be – especially as they move through the menopause process.
How important have good employees been to your success?
They're crucial! No man is an island and without solid people to work with, it's next to impossible to get things done in this fast paced world. Through the partnerships I've formed via Menopauserus.com,  I've been able to keep the spark of creativity fanned to a flame—I've been very blessed to work with many highly talented, creative and motivated people and I've learned much from each one of them.
What three pieces of advice would you give to college students who want to become entrepreneurs?
Pray without ceasing, Push past all comfort zones- and always think outside the box!
If you had the chance to start your career over again, what would you do differently?
I would've turned entrepreneur way sooner… we carry so many insecurities and so much baggage that we allow to bog us down and keep us from achieving our full potential. Lay the baggage down- don't pick it back up- and move forward with an open heart!
What would you say are the top three skills needed to be a successful entrepreneur?
Self discipline, Solid communication skills, the ability to build a network of highly skilled people you can trust- and then delegate to them when necessary.
How long do you stick with an idea before giving up?
All things are possible—never give up if you truly want something or believe in something. Perseverance is everything. The moment you give up may be the moment it all falls into place.
How many hours do you work a day on average?
I used to work 12-14 hours per day and 7 days per week when starting out- and sometimes I still do if I am under deadline on a project- hard work is part of it- but I am now trying to practice what I preach and am working to find more balance in my life. I work 8-9 hours and 5 days per week now.
How has being an entrepreneur affected your family life?
My parents are getting up there in years now and we have had some health challenges to deal with this past year or so. I am able to keep them my top priority and be there when they need me because I work for myself and set my own schedule. I also have a relatively new relationship in my life and my ability to work and travel at the same time has been such a blessing. We're able to spend quality time together that we wouldn't have if I worked a standard job. There are other times though when my family doesn't see me much if I am under deadline on a project!
What is your greatest fear and how do you manage fear?
Not living up to my full potential—wasting this life. Fear must be managed daily- it is never conquered. I pray, I do the best I can in everything I do, I work at loving myself and treating myself well and I no longer carry baggage that isn't mine to carry.
What are your ideals?
All people deserve health and happiness—so do what you can to help them achieve this, be kind to everyone you meet for everyone is fighting some sort of battle in their life, life is meant to be good- so allow it to be- don't make things harder than they have to be.
How do you define success?
For me success is feeling joyful at the end of a productive day, living a balanced life, loving and being loved in return, using your talents to make the world a better place- and being able to make a living in the process.
What is the best way to achieve long-term success?
Give it your best every single day and don't give up!
Who has been your greatest inspiration?
My parents. Jazz singer Laurie Allyn is my mom and she has taught me to never to give up on life- and see the blessings in it every day, no matter how tough it becomes. She also has taught me never to give up on your dreams. My dad has taught me to always do my best and treat people- and myself- with dignity.
What book has inspired you the most?
Kristen Lavrensdatter by Sigrid Undset
What is your favorite aspect of being an entrepreneur?
Not being forced into a mold by society or life.
What do you feel is the major difference between entrepreneurs and those who work for someone else?
The belief that life should be more and the burning desire to make sure that it is.

How can you prevent mistakes or do damage control?
Do the best you can at all times, proof your work and always do what is in the best interest of the client. If you do something right, folks will tell three people about you- if you do something wrong, folks will tell thirty people about you!
What sacrifices have you had to make to be a successful entrepreneur?
Financial stability and, on occasion, peace of mind.
Where you see yourself and your business in 10 years?
Well established and growing—with a lot of books and audio/video projects under our belt—millions of women feeling and looking better because we've helped them through their menopause journey!