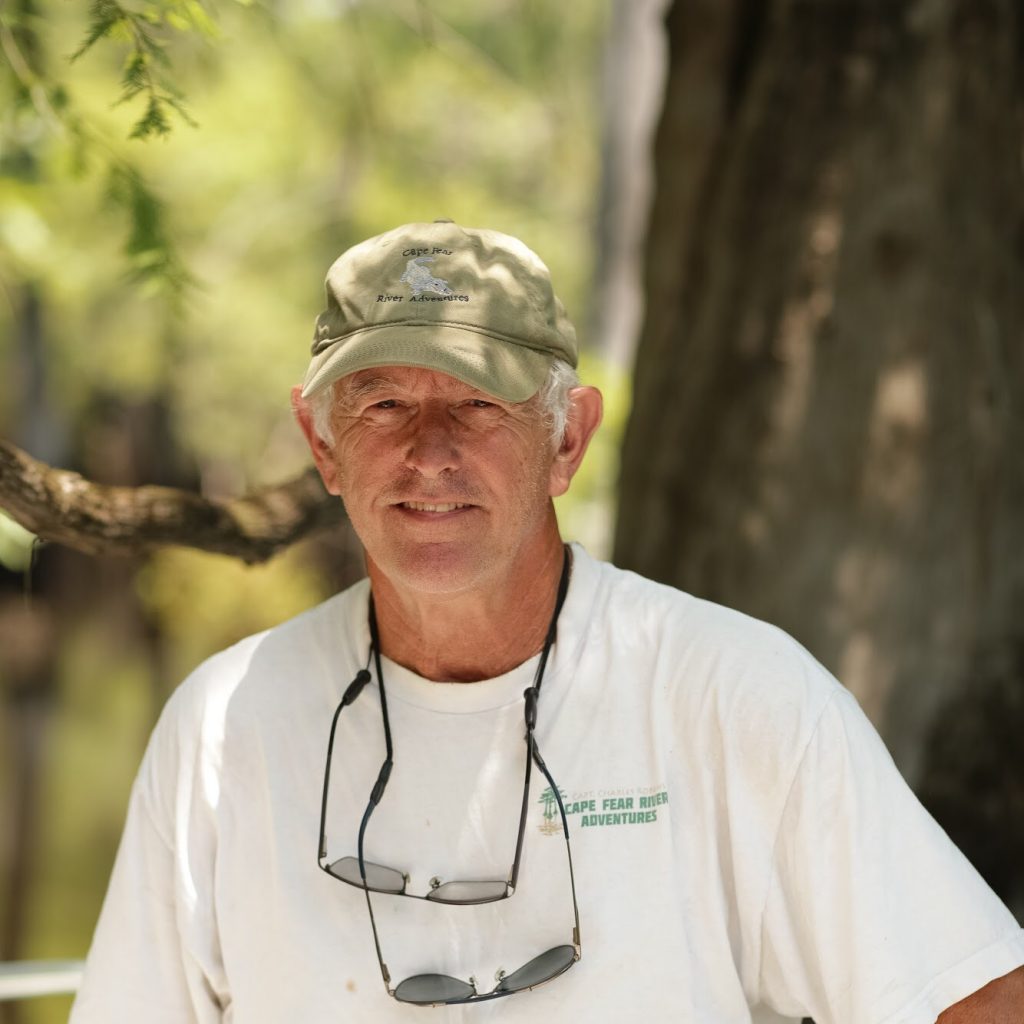 Q 1. Kindly give our readers an introduction to your business. Please include what your business is all about, in which city you are located and if you have offices in multiple locations/ cities.
Ans: Captain Charles Robbins' Cape Fear River Adventures takes explorers to the backwaters of the local Cape Fear rivers and streams where local wildlife thrives. From basic on-the-water skills like kayaking, canoeing, chart reading and wildlife recognition, to extensive eco-tours that venture into areas that few visitors or locals ever get to see, adventurers are in for an epic ride.
The tours through the Three Sisters Swamp of the Black River target both the local wildlife as well as the rich regional history and ecology. While en route along natural rivers and creeks, visitors can expect to see an abundance of wild natives, including egrets, osprey, blue herons, crabs, fish, and even alligators. The Black River, one of the most remarkable natural areas left in the world, is home to the oldest living trees in eastern North America, and the 5th oldest living things on earth. They rival the beauty and grandeur of the virgin redwood forests of California, to which they are botanically related.
Tour goers can rest assured that a wealth of stunning landscape, local wildlife, and amazing stories of regional history and ecology are in store during their exploration. This is a can't-miss experience when visiting the Wilmington N.C. area, and should be at the top of every visitor's bucket list.
The business has one location in Wilmington, NC.
Q 2. Kindly give us a brief description about yourself (it should include your brief educational or entrepreneurial background and list some of your major achievements).
Ans: Outdoorsman. Wilderness Guide. Conservationist. Environmental Activist. Community Leader. Outdoor Educator.
Equipped with an authentic sense of place, a passion for the outdoors, and an intimate knowledge of the Cape Fear River's ecological landscape and history, Captain Robbins leads kayak, canoe, and boating explorations along the Black River and in the Three Sisters Swamp. His work as a wilderness guide has spanned from the North Rockies to the rivers of the Southeast. Contributing to the research of the world renowned Dr. David W. Stahle, and serving as Chairman of the Board to the Ancient Bald Cypress Consortium, Captain Robbins is committed to studying the Ancient Bald Cypress trees, and to educating others on these marvels of nature that endure for us to observe. He gives talks throughout Southeastern North Carolina, as an expert on the ecological research and discoveries underway in the Black River. As a heavy volunteer of the Cape Fear River Watch, Captain Robbins is deeply involved in the local conservation efforts to study and preserve our vibrant wildlife habitats. He is passionate about sharing the magic of these waterways with groups of friends, families, kids, school groups, couples, and travelers.
Captain Charles Robbins has always felt most at home in the outdoors.. His love of nature and plant life led him to study Horticulture at NC State University. After spending many years in the Northwestern part of the United States as a wilderness area guide, he returned to the Cape Fear region. He first was introduced to the ancient cypress in 2006. Since then, he has made it his life's mission to study, protect, and advocate for the precious remaining natural habitats in the area, and to use his knowledge to inspire and educate others to reconnect with the natural world. His wealth of knowledge, passion for these waterways, and rich storytelling abilities make him a guide like no other.
Captain Robbins' research has been featured in multiple documentaries, articles, and news stories. He is a sought-after speaker and educator, and he lends his voice to numerous conservation and environmental groups throughout Southeastern North Carolina.
Q 3. What inspired you to (start a new business venture) or (to make significant changes in an existing business)? How did the idea for your business come about?
Ans: Wilderness areas in general have always drawn me in. Old trees interest me everywhere I go, and seeing the Ancient Cypress on the Black River, I knew that I must show this to as many people as possible. They are a true international treasure.
Q 4. What three pieces of advice would you give to budding entrepreneurs?
Ans: If you are going to start a business, know your product, love it like your dog, and it has to be what makes you very happy.
Q 5. What would you say are the top three skills needed to be a successful entrepreneur?
Ans: Not sure I've ever been successful in the finance dept, I'm very rich in other ways though.
Q 6. To what do you most attribute your success?
Ans: Learning all I can about what I'm offering, luck in meeting the right people, and investing back into the company, loving what I do .
Q 7. How do you go about marketing your business? What has been your most successful form of marketing?
Ans: The internet- Facebook, giving presentations at every outfitters stores, conservation groups, and having good website design. Trip Adviser has been very good. Word of mouth, being active in the community, Trip Advisor
Q 8. What is the best way to achieve long-term success?
Ans: Stay healthy, have fun, do it for free if need be.
Q 9. Where you see yourself and your business in 5 – 10 years?
Ans: Hopefully still in it. Still teaching, hopefully raising more money for further research.
Q 10. Excluding yours, what company or business do you admire the most
Ans: Cape Fear River Watch
Company Detail:
Company : Cape Fear River Adventures
Contact : Charles Robbins
Address : 1317 Middle Sound Loop Road
City : Wilmington
State : NC
Zip : 28411
Phone : 910-620-0296
Email : charlesvrobbins@mac.com