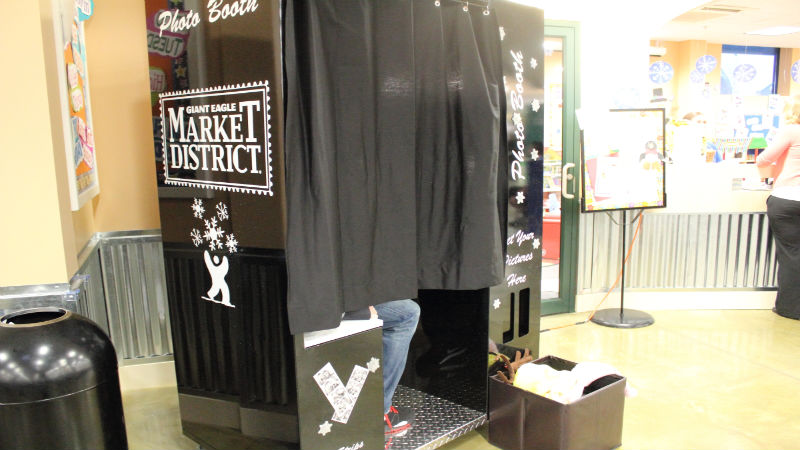 Q. Kindly give our readers an introduction to your business. Please include what your business is all about, in which city you are located and if you have offices in multiple locations/ cities.
A – We Offer The Best Most High Quality Photo Booth Rentals at the Most Affordable Price.
Our Main office is in Plainview NY. We Have Multiple offices in Queens NY, New York NY, New Jersey and Connecticut. We Bring a photo booth to you anywhere in the Tri state area and beyond.
Q. Kindly give us a brief description about yourself (it should include your brief educational or entrepreneurial background and list some of your major achievements).
A – ISH Events has been in the party industry for over 12 years. We started by providing high end and professional Casino Parties and Casino Fundraisers. We then grew to add Photo Booth Rentals. We are now the Biggest Photo Booth and Photo Station provider in the New York City Area. We have done over 1,100 events just in 2015 and we are growing. We have the most selection of various photo booths to fit any need and Budget. With over 120 employees we can cater to the smallest private event to the giant stadium filled party.
Q. What inspired you to (start a new business venture) or (to make significant changes in an existing business)? How did the idea for your business come about?
A – We started due to the need and want to entertain in a unique way. We wanted to bring a better attraction to an Event and party besides the basic dancing you see at every event. We wanted to provide products that entertain and make an event memorable at the same time. Casino Parties and Photo Booth Rentals certainly accomplishes what we set out for.
Q. What three pieces of advice would you give to budding entrepreneurs?
A –
1)Make Sure you enjoy what you do and have a passion for the products you provide. It will show in your work.
2) Surround yourself with the best most professional employees you can get and pay them accordingly. If they are happy your clients are happy!
3) Be The Most Responsible person in your entire team. The more professional you are the more successful your business will be.
Q. What would you say are the top three skills needed to be a successful entrepreneur?
A – Must be able to multitask and balance time. Do Not micro manage. Trust your employees to do a great job. That is why you hired them. Be happy with what you have and appreciate everything everyone does for you.
Q. How many hours do you work a day on average?
A – Work never stops. I eat sleep and breathe the business. When you own a company you become a part of it and it becomes a part of you.
Q. To what do you most attribute your success?
A – I attribute my desire to do what I enjoy. My need and want to be my own boss. I want to have full control of what I earn.
Q. How do you go about marketing your business? What has been your most successful form of marketing?
A – We market everywhere. Internet, magazines, brochures, at the events, trade shows, social media, all the marketing combined is what makes it all successful. Having people constantly exposed to your brand makes them want to choose you.
Q. Where did your organizations funding/capital come from and how did you go about getting it? How did you obtain investors for your venture?
A – All the capital to start our business was obtained through personal credit cards and saving and working booking after booking. It all started with one table and now we have grown to 90 casino tables and 14 photo booth in a 3,000sq ft warehouse. We started in a garage with just one van and a dream.
Q. What is the best way to achieve long-term success?
A – Best way to achieve long term success is happiness. If you enjoy what you are going it will extend into your work.
Q. Where you see yourself and your business in 5 – 10 years?
A – I see ourselves growing to better products to make the event and party business even more exciting and memorable. Our goal is to be as unique as possible and super fun.
Q. Excluding yours, what company or business do you admire the most?
A – I admire all companies that started in a garage and made it large. Microsoft, Apple, both great start-ups that started real small and now the world cannot live without them.
Q. How important have good employees been to your success?
A – Good Employees attribute a lot. No one can run a business alone. Good people build what you have.
Q. How long do you stick with an idea before giving up?
A – I stick to an idea until it really runs flat or just does not work out well. Luckily I have not had too many bad ideas.
Q. What motivates you?  Desire to be the best.
A – I just want to be the best at what I do and provide the most professional experience possible.
About ISH Events: Photo Booth Rentals By ISH Events provides real high quality solid metal photo booths that capture and create highest quality prints in just 7 seconds. The best price for an authentic photo booth guaranteed. High quality photos with latest technology, photo booth rentals and all types of photo and video options for your party, wedding and special event. Serving New York, Long Island, Westchester, North Jersey, Southern Conneticut and many more states in United States. Request Free Quote Now!
Company: Photo Booth Rentals By ISH Events
Address: Unit 27, 36 Cerretta Street, Stamford, CT 6907
Toll Free No: (888) 340-9190