Kindly give our readers an introduction to your business. Please include what your business is all about, in which city you are located and if you have offices in multiple locations/ cities.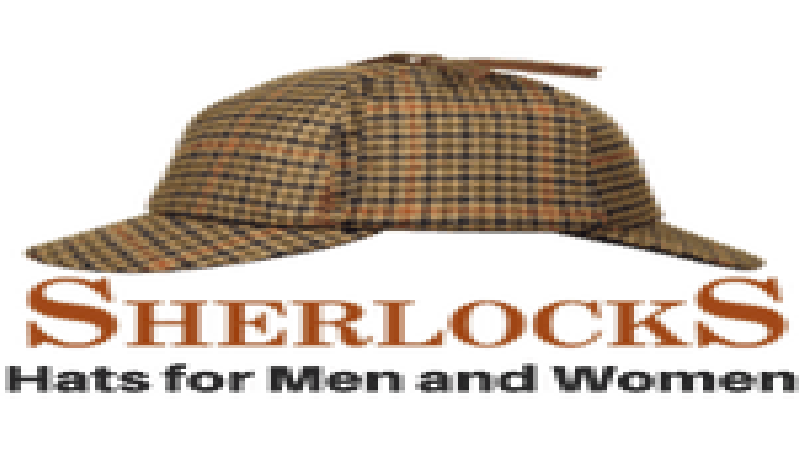 SherlockS Hats sells high quality hats from many of the leading hat manufacturers such as Stetson, Borsalino, Baileys, Christys and others. The company focuses on hand-made hats as much as possible. To that end, it has its own milliners who produce upscale ladies' hats and caps. SherlockS has free shipping in Israel, which allows us to service the entire country from Metulla to Eilat. SherlockS is the only store that sells both men's and women's quality hats in one store, in Israel.
Kindly give us a brief description about yourself (it should include your brief educational or entrepreneurial background and list some of your major achievements).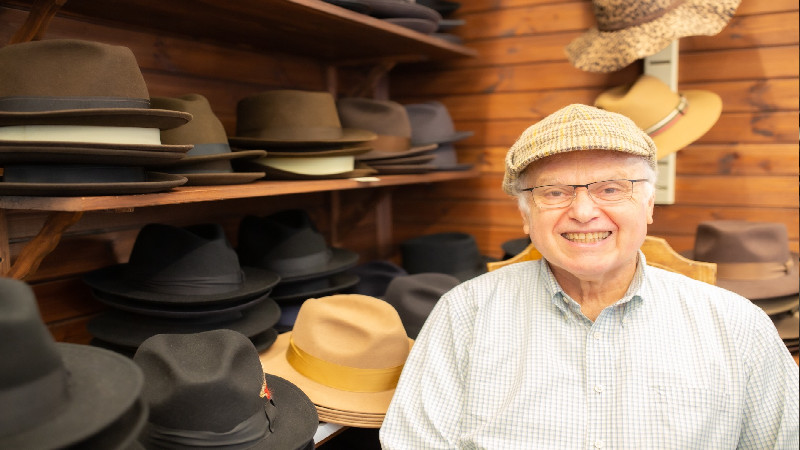 Yaacov Peterseil, the owner of SherlockS, opened his hat store at the young age of 68, first in his basement. After determining that there was a need in Israel for quality hats, he moved his store to a small mall and then, when the store proved too small, to main business center in Jerusalem, King George Street. He has a diverse background having worn a number of business hats during his career. Soon after graduating Yeshiva University in 1968, Yaacov took a job as a copywriter for Prentice-Hall Publishing Company. On a trip to Israel, he met the Editor-in-Chief of the popular English language newspaper, The Jerusalem Post, who told him that the country was in need of a professional journalist. Journalism intrigued Yaacov and he applied to The University of Michigan where he received his MA in Journalism, with a Cognate in Far Eastern Studies. In 1973 he married Tamar, and they both decided they would eventually move to Israel. Meanwhile, Yaacov opened a large children's book and party store, K'tonton, in Woodmere, New York. He also started Enjoy-A-Book Club which was the only Scholastic-type book club servicing over 70 Jewish schools with monthly book selections. In 1986, the Peterseils and their six children moved to Israel where Yaacov opened a Jewish children's publishing company, Pitspopany Press, which published over 150 children's books. He also began writing children's books, some of which won awards. After his publishing career, and with an additional three children raise (9 in all), Yaacov began looking to try something new, something that really hadn't been done successfully in Israel. In 2017 SherlockS Hats was born.
What inspired you to (start a new business venture) or (to make significant changes in an existing business)? How did the idea for your business come about?
In 2016, Yaacov noticed some nodules on his forehead. When he went to the dermatologist the doctor told him it was likely he had basil cell carcinoma, a prelude to skin cancer. The doctor said, "it's imperative you never go out into the sun without a hat. Israel has been battling a significant amount of skin cancer of the head, neck and ears, especially in your age bracket." At that point, Yaacov had a Eureka! moment and decided to open a hat store in his home. He had long wanted to do something that would help people and also meet his professional criteria of building a business that offered a high level of service and quality.
What three pieces of advice would you give to budding entrepreneurs?
Don't let your age be a barrier to what you want to do. You are what you believe you can be; wrinkles are a sign of wisdom not a call to retirement.
Hire people to do what you can't or don't like to do. You need to see the big picture not spend ours bogged down in daily business transactions. Of course, always have your finger on the pulse of your enterprise. Don't be afraid to ask for help from those with more experience than you, even if you have to pay for it.
What would you say are the top three skills needed to be a successful entrepreneur?
• Resourcefulness
• The ability to bounce back from failure
• Sales
How many hours do you work a day on average?
10
To what do you most attribute your success?
My drive to follow my vision.
How do you go about marketing your business? What has been your most successful form of marketing?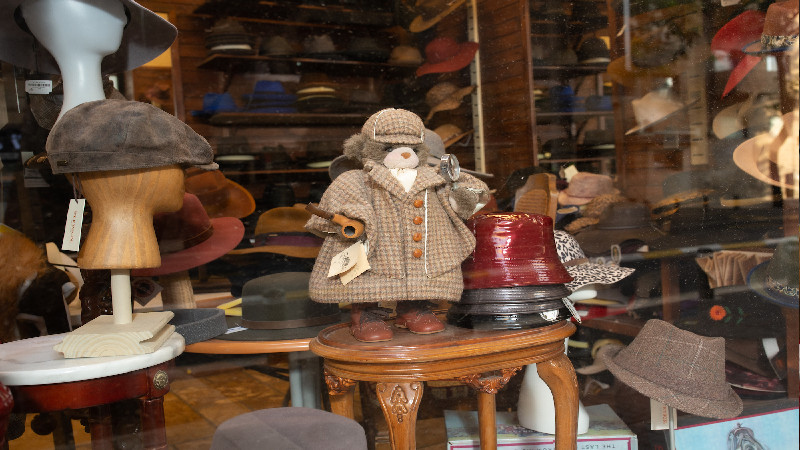 I create events that highlight my hats. Word of mouth has been my most successful form of marketing.
Where did your organizations funding/capital come from and how did you go about getting it? How did you obtain investors for your venture?
When necessary, I rely on banks for funding when necessary. I have no investors.
What is the best way to achieve long-term success?
Don't stagnate. Expand at the right moment.
Where you see yourself and your business in 5 – 10 years?
Within the next 5 years I see store franchises of my company throughout Israel while simultaneously building a major online presence. Eventually, I see my company producing, distributing, and selling hats the world over
Excluding yours, what company or business do you admire the most?
I admire Borsalino Hat Company in Italy as purveyors of excellence in the hat business.
How important have good employees been to your success?
I consider the value of good employees in proportion to the amount of time they clear for me to continue to build and expand my business. The better the employee is at his/her job, without constant direction, the more time I have to do my job.
How long do you stick with an idea before giving up?
I rarely give up on an idea. I sometimes postpone it or put it on the back burner. I find that when I've found a new, better way of doing things, the old ideas just disappear.
What motivates you?
Having 9 children is a great motivation for success. My need to feel fulfilled is a never-ending motivator. My love of selling a good/great product is my keenest motivator.
What are your ideals?
To be an attentive husband. To raise my children to be "good" people. To have my family proud of me. To have my peers respect me. To find time to learn something new every day, or at least review that which I learned earlier.
How do you generate new ideas?
I look for ways to make the humdrum special, whether it's in my writing or in the way I design my store, or in my choice of hats. I am constantly thinking of ways to make my store stand out, ways to end my short stories as O'Henry might end them, ways to make a situation more intriguing or funnier, or even unbelievable.
How do you define success?
Setting a goal and achieving it, or not achieving it, but learning enough from it to make the next goal, or the one after that, successful
How do you build a successful customer base?
By listening, talking, and keeping the customer involved in my business community. Also, by updating the customer on what's new, what's good, what's in, and, most importantly, by being honest with the people I work with and service.
What is your favorite aspect of being an entrepreneur?
Hands down – The Interpersonal Relationships I develop with the customers that come into the store.
What has been your most satisfying moment in business?
The day I finished designing my store, opened the doors, and heard the excitement of the customers who flocked to see my creation.
What do you feel is the major difference between entrepreneurs and those who work for someone else?
Entrepreneurs are often on a high because of what they are constantly creating and re-creating, while those who work for someone else often live vicariously through their bosses.
What kind of culture exists in your organization? How did you establish this tone and why did you institute this particular type of culture?
A culture of creativity. I'm always open to new ideas on how to better our store or our sales programs or our social media platforms. I find this gives the employees more freedom to be themselves and take an interest in the company.
In one word, characterize your life as an entrepreneur.
Self-fulfilling
If you had the chance to start your career over again, what would you do differently?
I would have taken the opportunity offered me to be part of a creative advertising agency, instead of working as a copywriter.
How has being an entrepreneur affected your family life?
I have always tried to find ways to include my children at some level in my entrepreneurial businesses (bookfairs, hat fairs, etc.). However, like most entrepreneurs the search for success has had a price and that price is being unable to watch my family grow for periods of time.
What is your greatest fear, and how do you manage fear?
In life, my greatest fear is that my family would not be proud of me. I manage it by actively, consciously trying to make them proud of me.
In business, my greatest fear is that I will lose my creative edge. I manage it by constantly reviewing ways I can upgrade my store and/or keep a few steps ahead of the competition.
How did you decide on the location for your business?
My business is located in the center of Jerusalem. I realized that I needed a place where people could see my unique store. Over 50 buses past by my store each day, and tourists take pictures of my store regularly. Also, Israel in general does not have a hat culture, so I wanted to open up in a place where I could influence Israelis to purchase hats, and they could see what truly beautiful hats look like.
Do you believe there is some sort of pattern or formula to becoming a successful entrepreneur?
I believe that by trial-and-error a good entrepreneur finds patterns that work for him, and that some formulas for success can be learned, but by-and-large a successful entrepreneur has to find his own path to success.
If you could talk to one person from history, who would it be and why?
Moses. I'd like to know, from him, why he didn't get to enter the Land of Israel, and how he had the patience to deal with the Israelites who sometimes seemed hell-bent on going back to Egypt.
Who has been your greatest inspiration?
My father. He taught me that you have to accept people as they are and not measure them by your own yardstick.
What book has inspired you the most? (OR what is your favorite book?)
The Tell-Tale Heart and other stories by Edgar Allan Poe
What are some of the biggest mistakes you've made?
The two times I took in a partner in my business were a disaster. Also, over-reaching has sometimes been a problem that I try hard to control.
How can you prevent mistakes or do damage control?
You need to trust others but keep an eye on them as well.
What are your hobbies? What do you do in your non-work time?
Writing short stories is my most constant "hobby". I also like fencing and tennis. I especially like working out in a gym. But during my non-working time I've very involved in my children and grandchildren.
What makes you happy?
I believe you're only as happy as your least happy child. So, when my children (and my wife) are happy, I'm happy, very happy. In business, I'm happy when a program I've worked at for a long time becomes a successful reality.
What sacrifices have you had to make to be a successful entrepreneur?
No great sacrifices, not in the true sense of the word. I've been fortunate that my family, i.e., my wife, supports my decisions so it's a matter of give and take. Sometimes I have to give more and sometimes I have no choice but to take more. As long as no one is complaining, it works just fine. Perhaps success without too much regret is a good way to live your life. On the other hand, I do feel I've made intellectual sacrifices for my business. I would have liked to spend more time writing and learning but lack the consistent time to do either.