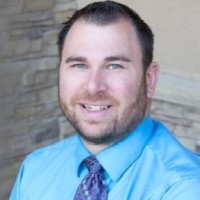 Q1:Kindly give our readers an introduction to your business. Please include what your business is all about, in which city you are located and if you have offices in multiple locations/ cities.
Ans:We are a tax and accounting CPA firm that focuses on helping small businesses and individuals with tax strategy, tax planning, accounting/bookkeeping and preparation of tax returns. We operate in Buford Ga, however we work with clients all over the State of Georgia.
Q2:Kindly give us a brief description about yourself (it should include your brief educational or entrepreneurial background and list some of your major achievements).
Ans:I have been a CPA for a decade working with small businesses to large corporations in all matters of tax, accounting and auditing. Prior to becoming a CPA, I was an independent business owner operating a franchise chain of pizzerias in the Northwest US. I continue to this day to be a business owner and am able to identify with the struggles and demands that a small business owner faces. I currently own and operate a Real Estate Investment Company as well as a team of CPA's and accountants that strive to make a difference in our clients lives.
Q3:What inspired you to (start a new business venture) or (to make significant changes in an existing business)? How did the idea for your business come about?
Ans:After seeing the inner workings of how traditional accounting firms operate, I was determined that there has to be a better way. How can we provide over the top quality value for a client. I quickly realized that not enough focus is put on helping small business owners and individuals truly understand the numbers behind their business and how they can use these numbers to manage and operate more efficiently. All too often, accountants are just focused on how to mitigate tax liabilities, which while important, does not really move the needle on helping business owners grow and maximize profits in a business. At our core values as a company, our goal is provide insight on both sides of the coin for clients.
Q4:What three pieces of advice would you give to budding entrepreneurs? Ans:
1. Do not hesitate on taking the first step. If you have a passion for what you do, you will inevitably be very successful
2. Think Big Picture: Do not get discouraged by the smaller issues, but keep focused on your end goal of what you are trying to achieve. There will be bad days, but realize that tomorrow is a new day.
3. Stay in Your Bubble: With the world in a crazy place right now, stay focused on the things that you can control and disregard the things you have no control over.
Q5: What would you say are the top three skills needed to be a successful entrepreneur?
Ans:Communication: Being able to effectively communicate your objectives, goals, expectations are important for managing teams and meeting client objectives.
Drive: You have to be willing to work smarter and harder than anyone else.
Ability to Say NO: Often times, new business owners and managers can get walked all over by team members or customers. Business is tough and you have to be able to say No from time to time
Q6:How many hours do you work a day on average?
Ans:It depends on the time of year, but typically average 11-13 hour days while my business in growth mode.
Q7:To what do you most attribute your success?
Ans:My ability to believe in myself. When tough situations arise, I know that I can push through and come out on the other side.
Q8:How do you go about marketing your business? What has been your most successful form of marketing?
Ans:I find a combination of focusing on referrals from existing clients, social media, and other external marketing to be crucial. I see marketing as one of the best investments one can make in their business. Not only are you increasing your revenue by investing in marketing, you are also increasing the value of your business as you acquire new customers and clients. Marketing is very powerful for net worth.
Q9:Where did your organizations funding/capital come from and how did you go about getting it? How did you obtain investors for your venture?
Ans:I started my business with $1,000 investment into equipment and software and built from there.
Q10:What is the best way to achieve long-term success?
Ans:Persistence and steadiness: I believe the rise to the top is a slow, consistent build over time that focuses on quality of service, treating people right and fair pricing. Everything else takes care of itself if you can meet these objectives.
Q11:Where you see yourself and your business in 5 – 10 years?
Ans:I will be doing the exact same thing, but hopefully on a much larger scale. Growing businesses is a passion of mine.
Q12:Excluding yours, what company or business do you admire the most?
Ans:Companies like Zappos and Chik Fil A, that focus on building culture for their teams and work to build a positive environment.
Q13:How important have good employees been to your success?
Ans:Good employees always add tremendous value and I could not do what I do without them. I am always incredibly thankful for the handwork and value that my team puts in with our clients.
Q14:How long do you stick with an idea before giving up?
Ans: One of my core passions is attempting new ideas that may not have been tried before. I love giving ideas a new try and accept that not every idea will work as I had envisioned.
Q15:What motivates you?
Ans:When I can truly make a difference in a clients life, that is the most fulfilling feeling for me. I became a CPA to help business owners. This is a people business and you have to like people and like helping people.
Q16:How do you generate new ideas?
Ans:I have an idea book that stays beside me on my desk at all times. I often will have ideas hit me in the middle of the night, and I capture these ideas. Some ideas, take some time to fully work out and others have me up all night excite
Q17: What is your favorite aspect of being an entrepreneur?
Ans: Controlling my destiny, I know that my success is dependent on the decisions I make and my determination. There is a sense of pride when building a business from the ground up.
Q18:What kind of culture exists in your organization? How did you establish this tone and why did you institute this particular type of culture?
Ans: Culture is always a work in progress. We have a work hard play hard mentality.
Q19:In one word, characterize your life as an entrepreneur.
Ans:Unimaginable
Q20:If you had the chance to start your career over again, what would you do differently?
Ans:Go out on my own sooner!
Q21:How has being an entrepreneur affected your family life?
Ans: There are good things and some struggles. Being able to do things I never thought possible for my family is incredible. Sometimes trying to balance personal life and business can be a constant struggle.
Q22:Do you believe there is some sort of pattern or formula to becoming a successful entrepreneur?
Ans:In a sense there is a formula for every type of business. You have to know when it's time to invest in marketing, space and equipment, human capital. In a sense there is a formula, but a lot of times the challenge is learning that formula.
Q23:What book has inspired you the most? (OR what is your favorite book?)
Ans: Titan: Biography on John D. Rockefeller, a fascinating nerdy historical read
Q24:What are your hobbies? What do you do in your non-work time?
Ans: Traveling, Hiking, Hang gliding
Company Detail:
Company : Scott Harness
Address : 3133 Little Bear Ln. Buford, GA 30519
Phone : 678-923-3559
Email : thegeorgiataxguy@gmail.com