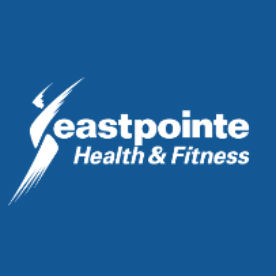 Q: Kindly give our readers an introduction to your business. Please include what your business is all about, in which city you are located and if you have offices in multiple locations/ cities?
Ans: Whether its our state of the art health club, results driven fitness programs, or our integrated approach to whole body health we're committed to a healthier, happier YOU!
Q: What inspired you to (start a new business venture) or (to make significant changes in an existing business)? How did the idea for your business come about?
Ans: We saw a need in the fitness and healthcare space for an all-in-one approach.
Q: What three pieces of advice would you give to budding entrepreneurs?
Ans: Be a problem solver, have patience and see your plan out, be prepared to change as your industry changes.
Q: What would you say are the top three skills needed to be a successful entrepreneur?
Ans: Determination, the ability to coordinate people of different skill sets, time management
Q: How many hours do you work a day on average?
Ans: 60
Q: To what do you most attribute your success?
Ans: Having a vision, but putting action behind that dream.
Q: How do you go about marketing your business? What has been your most successful form of marketing?
Ans: Lots of word of mouth and digital marketing.
Q: Where did your organizations funding/capital come from and how did you go about getting it? How did you obtain investors for your venture?
Ans: We were a self funded startup
Q: What is the best way to achieve long-term success?
Ans: Patience. Success is a long term play, there is no easy win.
Q: Where you see yourself and your business in 5 – 10 years?
Ans: Hopefully more locations
Q: Excluding yours, what company or business do you admire the most?
Ans: I admire anyone with the tenacity to step away from a consistent and "sure" job to start on the path of entrepreneurship.
Q: How important have good employees been to your success?
Ans: Employees are the lifeblood of any growing and successful business.
Q: What motivates you?
Ans: That one wildly important goal makes you fall in love with the process.
Q: How do you generate new ideas?
Ans: Usually random talks with friends and peers.
Q: How do you build a successful customer base?
Ans: Treat the customer right, but treat your employees even better as they are the ones who really take care of your clients.
Q: What is your favorite aspect of being an entrepreneur?
Ans: The freedom to forge my own path in life.
Q: What do you feel is the major difference between entrepreneurs and those who work for someone else?
Ans: Willing to take more calculated risks.