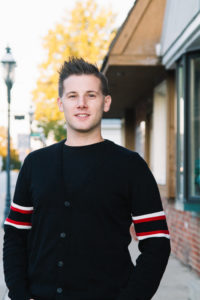 Q. 1 – Kindly give our readers an introduction to your business. Please include what your business is all about, in which city you are located and if you have offices in multiple locations/ cities.
Ans: Hey there! We are here to offer a cash solution to anyone looking to sell their home. We buy homes as is without repairs or realtor commissions. We buy houses in Indianapolis and the surrounding areas. We are located in Carmel, IN, just outside of Indianapolis.
Q. 2 – Kindly give us a brief description about yourself (it should include your brief educational or entrepreneurial background and list some of your major achievements).
Ans: We have been in business since 2015 as Simple Quarters but have been doing business since early 2007.
Q. 3 – What inspired you to (start a new business venture) or (to make significant changes in an existing business)? How did the idea for your business come about?
Ans: Change my family tree by investing in passive income.
Q. 4 – What three pieces of advice would you give to budding entrepreneurs?
Ans: Start and figure the rest out later. Find a mentor. Work for another person in the business.
Q. 5 – What would you say are the top three skills needed to be a successful entrepreneur?
Ans: Stick with it. Know your numbers. Delegate.
Q. 6 – How many hours do you work a day on average?
Ans: 10.
Q. 7 – To what do you most attribute your success?
Ans: Having God lead me in decisions in the business & seeking mentors.
Q. 8 – How do you go about marketing your business? What has been your most successful form of marketing?
Ans: We use a lot of direct mail but are also active on social sites plus local Real Estate Meetups.
Q. 9 – Where did your organizations funding/capital come from and how did you go about getting it? How did you obtain investors for your venture?
Ans: Friends, Family and Anyone else I meet from Real Estate Meetups
Q. 10 – What is the best way to achieve long-term success?
Ans: Create passive income in a transactional business.
Q. 11 – Where you see yourself and your business in 5 – 10 years?
Ans: Overseeing the business from a management high level view.
Q. 12 – Excluding yours, what company or business do you admire the most?
Ans: We Buy Houses Franchise
Q. 13 – What motivates you?
Ans: Family
Q. 14 – What are your ideals?
Ans: My focus is on Christ
Q. 15 – How do you define success?
Ans: Bringing Opportunity to others
Q. 16 – What has been your most satisfying moment in business?
Ans: Being able to support my family with my company and not working for someone else.
Q. 17 – What type of culture exists in your business/company?
Ans: Laid back, get stuff you need done. We all work from home most of the time.
Q. 18 – In one word, how would you characterize your business life?
Ans: Teamwork
Q. 19 – If you had the chance to start your career over again, what would you do differently?
Ans: Delegate Sooner
Q. 20 – What is your greatest fear, and how do you manage fear?
Ans: Not having a sustainable business
Q. 21 – If you could talk to one person from history, who would it be and why?
Ans: Warren Buffet on how he recognized opportunity when buying businesses.
Q. 22 – Who has been your greatest inspiration?
Ans: Jesus
Q. 23 – What book has inspired you the most? (OR what is your favorite book?)
Ans: The One Thing
Q. 24 – What are some of the biggest mistakes you've made?
Ans: Buying the wrong properties
Q. 25 – What are your hobbies? What do you do in your non-work time?
Ans: Spending time with my family through boating, etc.
Q. 26 – What makes you happy?
Ans: A great team that works well together & a happy home life.
Q. 27 – If you were conducting this interview, what question would you ask?
Ans: What would you do differently if starting again?
Q. 28 – What would be your answer to question 27?
Ans: Spend more time training others to help free your time to spend more time on focusing on gaps in the business.
Company Detail:
Company : Simple Quarters – We Buy Houses Indianapolis
Address : 12400 N Meridian St, Suite 150
City : Carmel
State : Indiana
Zip : 46032
Phone : +1 317-434-3770
Email : alex@simplequarters.com.