Q. Please give our readers an introduction to your business. Include what your business is all about, in which city you are located and if you have offices in multiple locations/ cities.
A. Integrity Furniture resells and installs top quality church and school furniture. We carry all major national brands and distribute throughout the United State. Integrity Furniture also provides on-site installations in Texas and Oklahoma. cover the US via the website, TX and OK for installations.
Q. Kindly give us a brief description about yourself (it should include your brief educational or entrepreneurial background and list some of your major achievements).
A. I graduated Texas A&M in 1985 with my bachelor's degree in business management. After graduating, I went to work for my family's business in Christian retailing and did that for 15 years. From the beginning, we retailed church furniture and I had the valuable opportunity to create business relationships with many churches. This allowed me to be able to sell the storefront business in 2000 and focus solely on the church furniture retail and installation side of the business. I have over 30 years of experience in the church furniture industry, and have been growing Integrity Furniture over the past 16 years.
Q. What inspired you to (start a new business venture) or (to make significant changes in an existing business)? How did the idea for your business come about?
A. I enjoyed the furniture aspect of the business when I was working in the Christian retail store and am glad I had a chance to build meaningful business relationships with church people who share my values — this made growing the church furniture business a no-brainer.
Q. What three pieces of advice would you give to budding entrepreneurs?
A. 1.) Give it three years to produce; 2.) Have resources; 3.) Find good employees and partners with your values who will carry that on those values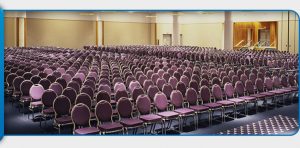 Q. What would you say are the top three skills needed to be a successful entrepreneur?
A. 1.) Be a people person; 2.) Change with the times; 3.) Take risks, stick by your decisions, and know how to bounce back.
Q. How many hours do you work per day on average?
A. I work a minimum 10 hours per day, 8am – 6pm, and I try not to work weekends but sometimes I have weekend installations on Saturdays.
Q. To what do you most attribute your success?
A. My faith in Christ. I spend a good amount of time in prayer to seek wisdom and I find clarity in those moments, which allows me to make better business choices.
Q. How do you go about marketing your business? What has been your most successful form of marketing?
A. My marketing strategy is threefold. I do web marketing, catalog distribution, and organizational networking. The web marketing is strongly based on my website which I always refer people to. Integrity Furniture is the furniture vendor of choice for the Church Co-Op in Texas, boasting a membership of 1,500 churches. I am also a furniture vendor in the National Association of Church Design Builders. The Texas Church Co-Op creates the most buzz around my business.
Q. Where did your organizations funding/capital come from and how did you go about getting it? How did you obtain investors for your venture?
A. I founded Integrity Furniture using my own personal investment.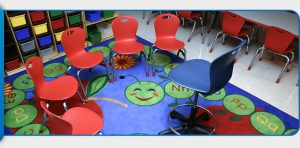 Q. What is the best way to achieve long-term success?
A. The best way I know to achieve long-term success is to have faith in Christ. I always keep in mind, "Put your trust in him and he'll direct your path." Proverbs 3, 5, 6. Faith and family provide all the support I need to succeed.
Q. Where do you see yourself and your business in 5 – 10 years?
A. I see myself expanding my business nationally with outside sales representatives in 2-5 years' time. In 10 years, I hope to have sold the business with a good handful of employees and be retired.
Q. How do you generate new ideas?
A. I'm a big thinker — I used to mow the yard and think while mowing, but now I live in a town home so there's no yard to mow! Now I like to take long walks to reflect on my ideas. I also generate new ideas by speaking with other business owners in the area to come up with new, collaborative ideas. I also have a business mentor, Bill Anderson of Bill Anderson Consulting. He helps me think through strategy and how to reach my goals. I've had a lot of success with his guidance.
Q. What is your favorite aspect of being an entrepreneur?
A. No one tells me what to do! I also love it when risk pays off.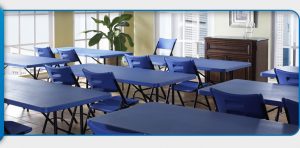 Q. What has been your most satisfying moment in business?
A. Anytime I work on a project from beginning to end. From cultivating a trusting relationship with a prospect to seeing a sale through and doing an installation. Sometimes my sales cycle takes up to two years but it's extremely rewarding in the end knowing that all the time and effort was well worth it.
Q. If you had the chance to start your career over again, what would you do differently?
A. I wish I would have been more computer literate and tech savvy… not be so old school. I always understood that online was important but just didn't have the skills necessary to hone in on it myself.
Q. How has being an entrepreneur affected your family life?
A. Being an entrepreneur gives me more time with my family, but since I work from home, I can't really ever disconnect from my work even with the family around. Being an entrepreneur is a double-edged sword but I'm very grateful for the opportunity I have had to work for myself.
Q. What are your hobbies? What do you do in your non-work time?
A. I like to golf locally in the Dallas area, go bike riding with my wife, and watch any and all sports (especially college football) … Go Texas A&M!
Save
Save