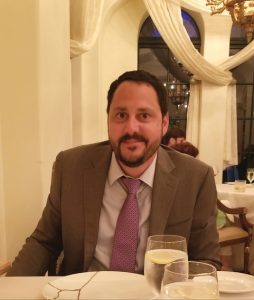 1. Kindly give our readers an introduction to your business. Please include what your business is all about, in which city you are located and if you have offices in multiple locations/ cities.
Ans : Stafforce Inc. began as Staff Masters in the late 1990s in Jacksonville, FL. Our founder Bill Schrager was a general contractor and owned a local construction company. He perceived a gap in the staffing market that he believed could be a good opportunity. Most labor companies he hired would bus minimum wage workers to his site. They were ill-equipped and inexperienced to do the job required. He thought, if these workers were properly screened, properly instructed, had their own transportation to get to and from work, were paid better and treated like regular full time employees, they would perform more like full time employees and less like temporary employees. While still operating his construction company, Bill founded Staff Masters. He implemented screening and training protocols. He paid the workers more than they were making at other labor companies and treated them like full time employees with weekly pay and benefits. In the end, he found that the changes did make a difference and since then, as a company, we've continued to innovate and find new and better ways to offer the best staffing service available.
2. Kindly give us a brief description about yourself (it should include your brief educational or entrepreneurial background and list some of your major achievements).
Ans : My name is Brent Abdullah and I am the current president of Stafforce. I was born and raised here in Jacksonville, Florida. My family is from here as well. I attended high school at Fletcher and received a BA in business from UNF. Shortly before graduating from college, I started work at Staff Masters and never left. I truly enjoy the challenge and reward that comes from finding good jobs for people who need work to support their families. The staffing business is interesting, because the dynamic of what we do changes so much from business cycle to business cycle. When the economy is strong, we have to work harder to find good, qualified, hard working employees and we have to treat them right or they'll find employment elsewhere. When the economy is down, we have to work harder to help find everyone a job. Many of our employees go on to work full time for our clients and there's no better feeling than knowing you helped someone find a good job with steady pay and you helped a client find good help. That's what makes the job rewarding and that's what we like to do.
3. What inspired you to (start a new business venture) or (to make significant changes in an existing business)? How did the idea for your business come about?
Ans : Well, I can't take credit for the idea. Our founder, Bill Schrager, passed away a few years ago. He and I worked together for many years. Bill was very old school and taught me how to develop and maintain relationships. I am more new school and taught him how to get his printer working. Kidding, of course, but he and I did have a good working dynamic because of our different backgrounds. Bill set the stage for our company, but when I took over I thought it was important to create a brand that suited our mission. After changing our name and appearance, I wanted to use technology to help speed up the process of matching the right worker with the right client and maintaining a high level of service. There's so many things to consider when choosing the right employee for an assignment: Is the worker qualified?, Does he or she have the right tools?, Are they a proven employee?, How far do they live from the job and do they have reliable transportation? These are just a few of the many items we have to consider. However, if we can track these items in our computer database, the program can generate the best candidates for each position. At the end of the day, its people who do the evaluations and choose who to place on an assignment, but computers can help to do it faster and with fewer mistakes. I believe our proprietary software will one day be what all staffing companies use to track their employees.
4. What three pieces of advice would you give to budding entrepreneurs?
Ans : Know the business. Owning and running a business is not easy and there's always another person around the corner who would like to have your customers. I would recommend working for a competitor for at least 3 to 5 years.
Branding. Think about what makes your vision unique and then come up with a name that is well suited for that vision. Your company name is who you are and you usually don't get a do-over. So take your time and get it right. If you're not a creative type, then ask for help from someone who is. Once you have the name and logo, get your name out to the public as fast as possible. Stafforce currently has 1 main office and a satellite office, but we get calls all the time from potential customers who believe we are a national brand. They think that because we look like a national brand and not a small mom and pop company. In business and in life, perception is reality.
Care. You can't fake caring. You need to truly care about your clients, your employees, your products, your office, everything about your business. Don't worry about making money or how much money you're making. Money will come with success and you can't succeed if you're not the heart and soul of the company. My employees know that I'll do anything to help them at work or at home and my clients know that I care about them. If a client isn't 100% happy, I'm not going to charge them. I may not make as much money on the 1 transaction or my overhead may be more because I'm paying my employees a bit more, but what I gain in future business and employee productivity more than makes up the difference.
5. What would you say are the top three skills needed to be a successful entrepreneur
Ans : This question is tough, because I've worked with very successful individuals and they've all had different strengths and weaknesses. The key is to surround yourself with individuals who can help compensate in areas you may be lacking. For instance, I am not a creative type, so it was important to me to hire someone who is creative. So, to answer your question…
Management Skills – There's no one way to be a good manager. However, almost every business requires some level of management. To get the most out of your employees and to make sure all operations of your business are running smoothly, you must have competent management skills.
Work Ethic – I know it's a cliché, but nothing really beats hard work. For a new company to succeed, the company has to be the priority. If you have a long list of personal obligations that you don't want to miss, than I wouldn't advise business ownership. I often hear how people want to be their own boss, because they can come and go as they please. Well, not if you want to be successful. It's very rare in business to find an employee who can take the place of the owner when the owner is gone. Businesses don't run on their own and good owners have to anticipate things before they happen. There's very few moments in a day that I'm not thinking about my company, my employees, or other business ventures.
Attention to Detail – This is one of those skills that you're either born with or you're not. I believe you can teach good management skills and you can learn to be more disciplined with your work habits, but attention to detail and limiting mistakes is a much harder skill to pick up. There's not much that leaves my office that I don't check for accuracy. I personally check every invoice, every pay check, and every letter for accuracy. Bookkeeping is hard enough for most companies and I want to make sure we don't complicate it by making errors. I take pride in our ability to eliminate mistakes and it increases productivity, because my staff isn't on the phone everyday having to correct an error we've made.
6. How many hours do you work a day on average?
Ans : For the first 15 years I worked an average of 9 to 10 hours a day, plus an hour or 2 more on my cell phone at home. Over the past year or 2, I've been able to scale that down to 7 or 8 hours per day, but my company is always with me. Business owners don't get to shut their brains off at the end of the day. However, I love what I do and I don't mind.
7. To what do you most attribute your success?
Ans : Well, first, you have to be good at what you do in order to succeed. Most industries have many competitors. So, you must have a high level of expectation and you have to make sure your employees share that level of expectation. However, beyond offering a good service or product, you have to always be diligent and never settle for the status quo. I think a man wiser than me said, If you're not growing, you're dying. I'm always asking myself 2 fundamental questions, how can I do what we do better and how can I grow my customer base.
8. How do you go about marketing your business? What has been your most successful form of marketing?
Ans : I've found that geographic location is key when choosing how to market. Jacksonville is a big city, but it's still very much a good ole boy town. So, personal interaction is very important. Sometimes good old fashion foot work is best. In other cities, it's key to establish social media relations and ranking. So, I believe a good combination of personal and social media networking works best in our area. Everyone has a website in this day and age. So, again, as I mentioned before, you have to be diligent to set yourself apart. You have to do the work to maintain your website and use the tools available to increase your search engine ranking. If you don't know how to accomplish this, there are classes you can take, but it's very complicated. I would recommend outsourcing your SEO or Search Engine Optimization.
9. Where did your organizations funding/capital come from and how did you go about getting it? How did you obtain investors for your venture?
Ans : We are very fortunate to be in a place of financial stability, but it wasn't always that way. Because most of our clients pay on 30 day terms, we've had to fund payroll for weeks, sometimes months before getting paid and we've been stiffed a few times as well. That's why I say, be prepared for the worst and have a plan in case it happens. There was a point in time where we had to sell off our receivables at a high interest rate to keep the lights on, but you do what you have to survive the tough times. This is where I'd like to make another suggestion to anyone starting a business. Save your pennies. If you are fortunate enough to have success, don't change your lifestyle or go buy all the toys you've always wanted. Economic fortune can turn on a dime and having savings will buy you plenty peace of mind. Trust me, money doesn't buy happiness, but you can't put a price on peace of mind.
10. What is the best way to achieve long-term success?
Ans : Stability, innovation, and diversification. Every business owner would like their company to be bulletproof to change. Setting up internal systems that will keep business operations running smoothly, regardless of employee turnover, is key to success. However, it still takes innovation and diversification to keep your business afloat during tough economic times.
11. Where you see yourself and your business in 5 – 10 years?
Ans : Honestly, I enjoy what I do and I'm not greedy. I have goals to grow my company organically, but as I get older I'm more adverse to risk. I will take chances on sound opportunities that won't over leverage my company, but I prefer to invest in making my company stronger, not necessarily bigger. Growth will come if we're committed to being the best at what we do.
12. Excluding yours, what company or business do you admire the most?
Ans : Not for profit companies. My son attends UCF in Orlando and one of his fraternity brothers created a nonprofit company that sells team building classes to fortune 500 companies where the employees assemble delicious, nutritious, and inexpensive meals for less fortunate families. Any family in America can call the company for as many meals as they'd like and the fortune 500 companies are able to do good for the community and receive a great team building exercise. I believe there are a few companies with similar programs, but his company really inspired me and we plan on working with them in the near future.
1. How important have good employees been to your success?
Ans : Business owners strive for stability and employees can be an unstable force in the work place. However, good employees can do wonders for a company. I've had several employees over the years who were pivotal in helping me grow my company. Just like any sports team, it takes the entire team to win, but it's often 1 or 2 players who make the difference.
2. How long do you stick with an idea before giving up?
Ans : Depends on the idea. A bad idea can burn up company resources fast. I have good instincts when it comes to ideas and we've only had a couple that didn't work out. The longest I stuck with a bad idea was 2 to 3 months.
3. What motivates you?
Ans : If I'm being honest, fear of failure. They say you can't be afraid to fail, but I don't know if I agree with that statement. Everyone has insecurities and those insecurities can often be a motivating factor.
4. What are your ideals?
Ans : Honesty. Integrity, Honor, Family. I'm far from perfect, but what you see is what you get from me and I can be honest to a fault. As a father of 2, I know how difficult parenting can be and admire those who put parenting above everything else.
5. How do you generate new ideas?
Ans : This is where good employees are invaluable. Some of the best ideas we've implemented have come from my team. I encourage open dialogue and always keep my door open to suggestions.
6. How do you define success?
Ans : Happiness. Success is enjoying what you do and having what you do support you and the ones you love. If you can do a job that you look forward to doing and that job pays the bills and affords you a life you can be proud of, that's success. It doesn't take millions of dollars, but life is expensive and it takes more than it used to. It's hard to be happy without financial peace of mind.
7. How do you build a successful customer base?
Ans : You must truly care about your customers. Most of our clients come from word of mouth. If you care for your clients and you want to make them proud, they will feel that and they will tell others about what you do for them.
8. What is your favorite aspect of being an entrepreneur?
Ans : I'm proud of my company and I can hold my head high when I talk about what I do. That feeling is my favorite part. That and seeing how ideas become functional parts of the company. The work it takes to take an idea and make it real and seeing the results. That's an unbelievable feeling.
9. What has been your most satisfying moment in business?
Ans : Probably the rebranding launch. We receive so many compliments on our branding and marketing. When we created the logo, we thought it was special and we're very proud of our entire marketing campaign.
10. What do you feel is the major difference between entrepreneurs and those who work for someone else?
Ans : Well, I've certainly been on both sides. Both sides have their fair share of pros and cons. Once you are there, I think the biggest difference is how you perceive and interact with your job. I think most employees clock out both physically and mentally everyday when they go home. Business owners have more difficulty leaving work at the office and you'll probably find more business owners drink bourbon for that reason.
11. What kind of culture exists in your organization? How did you establish this tone and why did you institute this particular type of culture?
Ans : We have a family culture. I have employees who have been with me for many, many years and I value their loyalty. Some have been offered higher paying jobs at other companies, but they are fiercely loyal as I am to them.
12. In one word, characterize your life as an entrepreneur.
Ans : Normal
1. If you had the chance to start your career over again, what would you do differently?
Ans : I wouldn't change my career, but I have a business degree and as I advise my son on possible college degrees, I want him to look at more vocational degrees (doctor, engineer, architect, and lawyer). I think I would go back and change my major. Someone smart I know told my son, "don't pick a degree, pick a career or job". He said it better than I could.
2. How has being an entrepreneur affected your family life?
Ans : My kids are older now, so it hasn't had much effect on them. My wife helps me at the office, so we spend plenty of time together. I'm fortunate that my company hasn't hindered my family life, but I can see how it would have if my kids at been younger.
3. What is your greatest fear, and how do you manage fear?
Ans : Failure. There is no managing fear. You just have to work hard and not accept failure. Have a plan for all possible small failures, so you can avoid large failures. Our company has seen it's fair share of road bumps, but we were ready and we persevered.
4. How did you decide on the location for your business?
Ans : Our founder made that decision and I think it had to do with its proximity to his construction business.
5. Do you believe there is some sort of pattern or formula to becoming a successful entrepreneur?
Ans : There's no set formula, but most successful companies are started by owners that see a need or potential need in the market that can be capitalized on. Try not to think of products or services that some people would like to have, but try and think of products and services that people must have. No one had a smart phone before Apple created the iphone 10 years ago. Do you know anyone without a smart phone today?
6. If you could talk to one person from history, who would it be and why?
Ans : Steve Jobs. Although I'm not particularly a big Apple guy, like most people, I've always been impressed with Steve Jobs. He had an unbelievable imagination and impeccable showmanship. He was both spiritual and capitalistic. He was a complex guy and I would have loved to pick his brain.
7. Who has been your greatest inspiration?
Ans : I don't really have anyone who's been overly inspirational in my life. I guess my kids inspire me to do more and live my life with more meaning.
8. What are some of the biggest mistakes you've made?
Ans : Before the economic housing crash, I had borrowed a lot of money to start a new business. I realized early on that the economic crash was coming, but I had already invested this borrowed money into the venture and thought I was too committed to turn back. That business venture was a bust and I should have folded and cut my losses before losing double what I borrowed. It's hard to cut your losses knowing what you'll be losing, but sometimes that's the best play. When you're presented with 2 bad options, you should look for a 3rd better option, but if it's not there, go with the option that has the least exposure. It's never good to throw good money after bad. Never good!
9. How can you prevent mistakes or do damage control?
Ans : All people make mistakes, they can't be avoided. If you make a mistake, it's best to be honest and do whatever is necessary to make amends. After making a mistake, that is not the time to get greedy. Even if the company loses a little money, it's worth it to try and salvage the client. The client will appreciate your honesty and they'll have confidence that it won't cost them anything if it was to happen again.
10. What are your hobbies? What do you do in your non-work time?
Ans : Play golf, fish, travel with the family. When I can bring all my family together, that's a good day off.
11. What makes you happy?
Ans : My wife and kids. Sometimes watching my teams play, but not lately.
12. What sacrifices have you had to make to be a successful entrepreneur?
Ans : Sleep.
13. If you were conducting this interview, what question would you ask?
Ans : If you knew what you knew now, would you have still started your company and would you recommend starting a company from scratch to someone close to you?
Contact us today for Employment Opportunities In Construction & Industrial Trades http://stafforcejax.com/contact.
14. Social Links