Can you introduce your business to our readers? What is your business about? In which city are you located? Do you have offices in multiple locations?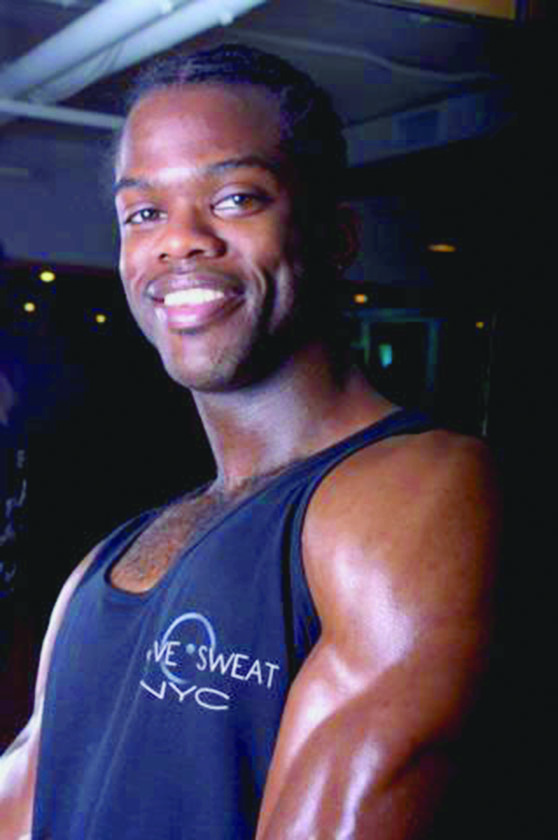 We are Fitness Consultants/ Personal Trainers/ Motivational Speakers based in New York City. Steve Sweat NYC represents the everyday man and woman who turn into extraordinary individuals when handling daily adversities. We strive to strengthen our clients  holistically and instill in them the zest for success through our personal training programs, seminars and products. We enable them to perceive challenges and prepare for them adequately. Do you need to run to pick up your kids, catch the bus or train, or need conditioning for a sporting event?  Would you like to practice self defense or do you need to get in awesome shape for your wedding? We want you to get the best results possible so that you can look  great physically and be sharpened mentally.
We will help you strengthen you reflexes, enhance your balance and speed, and build your stamina – all of this while getting your body into the shape you desire. We aim to enable our clients to move from being inactive to becoming proactive. It is usually believed that in life there are hills, valley and peaks. So, we will help you climb the hills, run through the valleys and jump over the peaks.
Please give us a brief description about yourself – your educational and entrepreneurial background, your achievements.
I am a Certified Personal Trainers and Aerobic Instructors, with almost a lifelong experience in the fitness industry. I have also trained in Krav Maga and boxing. I have also received many accolades from MVP – All-Star, All-League, Division Champs; and the list extends to cover a variety of sports and activities.
Currently, I am furthering my college level education in order to enhance our ability to deliver to our clients the best in the industry. We are fairly new as a brand and seek to enhance the model for the fitness lifestyle . As we are not in full agreement with the corporate way of dealing with clients, we aim to be friendly and approachable and bring to our customers a new and fresh way to getting results.
What motivated you to start a new business venture?
We saw a need to answer the call for excellence in fitness and lifestyle. I understand that everyone has flaws and will inevitably make mistakes in life. So, I wanted to develop a brand that recognizes these facts but does not completely focus on them. Instead, I wanted to emphasize on overcoming all obstacles with vigor and determination. I want people to understand that fitness is not just about going to the gym and doing pushups. It is a lifestyle that involves everyday choices – some of which might be right and some wrong. So, what could we do if you make the wrong choice? How to progress from the wrong choice to right the choice and then to eventually exceeding your own expectations? This is what we teach and even more so what we do.