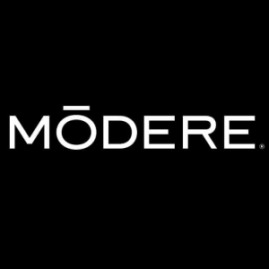 Q.1 Please include what your business is all about, in which city you are located and if you have offices in multiple locations/ cities.
Ans. Modere is an omni channel, consumer goods company that develops and markets clean, health & wellness products through ecommerce and direct-to-consumer channels. The company's branded, award-winning portfolio of clean lifestyle products includes beauty and personal care, nutrition and household essentials that are formulated without the use of thousands of controversial chemicals and compounds. This holistic live clean philosophy drives every aspect of the brand, going beyond its ingredient paradigm to encompass business operations, company culture, community activism and environmental advocacy.
Serving a community of over 1 million loyal customers around the world, Modere maintains a presence in the U.S., Canada, Australia, New Zealand, Europe, Japan and India. Modere products are proudly manufactured in the USA† in its NSF GMP certified facility.
Modere is committed to the research and development of science-based, category-leading formulas that are as safe as they are effective. Trademarks and brands include multi-patented Liquid BioCell® collagen, Modere CellProof skin care, Lean Body System, and most recently, Modere Axis™ TreBiotic, a first-ever 3-in-1 Microbiome Matrix™ that combines pre, pro and post biotics to transcend gut health and support optimal overall wellness. Selected accolades include 2019 Best Weight Management product, Best Anti-Aging product, and Nutra Champion 2020, as well as product and technology patents and clinical validations.
Named by Forbes as a Top 10 Health & Beauty eCommerce brand and ranked #3 among the Fastest Growing Women-Led Companies of 2021, Modere has an A+ rating from the BBB and actively advocates for safer ingredients and improved transparency as a member of numerous industry organizations including the Collagen Stewardship Alliance, American Herbal Products Association, Personal Care Products Council, National Animal Supplements Council and Fragrance Creators' Association.
Q.2 Kindly give us a brief description about yourself(it should include your brief educational orentrepreneurial background and list some of your majorachievements).
Ans. Read this Forbes article: https://www.forbes.com/sites/robertreiss/2021/05/19/modere-ceo-asma-ishaq-on-the-future-of-ecommerce-in-the-golden-era-of-clean-health-wellness-and-beauty
Q.3 What inspired you to (start a new business venture) or (to make significant changes in an existingbusiness)? How did the idea for your business come about?
Ans. Read this Forbes article:https://www.forbes.com/sites/robertreiss/2020/01/09/acquired-ceo-drives-success-at-larger-merged-company
Q.4 What three pieces of advice would you give to budding entrepreneurs?
Ans. Being an entrepreneur means always creating value for your company; always build it and structure it as if you were about to sell it
Focus on creating the most value for your customers
Meeting consumers where they are is so important
I incorporate these values into Modere today – you can see the consumer value in the products, go directly to customers w/ social commerce model
Q.5 What would you say are the top three skills needed to be a successful entrepreneur?
Ans. Creating value for your customers
Meeting your customers where they are
Keeping the Founder's Mentality
Q.6 To what do you most attribute your success?
Ans. My commitment to my vision, being resilient and able to pivot strategies, having a supportive team. I live by the Founder's mentality- I started creating formulations for many beauty products and I've fostered the education and experience to know exactly what goes into every side of a natural products business. When you start out as a founder, you're there in the thick of every aspect of the business. I've kept that mentality through out my journey to CEO.
Q.7 How do you go about marketing your business? What has been your most successful form of marketing?
Ans. We are fortunate enough to have an independent global sales force of about 150,000 people. They have been an integral part of spreading awareness of the Modere brand and educating our customers on the major benefits of collagen and HA.
Q.8 What is the best way to achieve long-term success?
Ans. Focusing on the 3 P's: Profit, People, and the Planet and keeping a Founder's mentality
Q.9 Where do you see yourself and your Modere in 5 – 10years?
Ans. In 5-10 years, I envision Modere continuing to grow quickly and fostering regional/international expansion. I see myself continuing to be innovative, disrupting the health & wellness space
Q.10 Excluding yours, what company or business do you admire the most?
Ans. For companies in similar industries, I admire Native Harry's for creating products that actually work. I admire companies, like Bombas, that have a philanthropic aspect tied to their business model. I also admire companies like Chewy.com for for disrupting the industry that lived before them.
Q.11 How important have good employees been to your success?
Ans. Very important! I'm proud of my team and independent sales force for always striving to be extraordinary.
Q.12 What motivates you? I am motivated by a desire to be extraordinary.
Ans. I am always striving to be the best and this is a value that I've brought to my company.
Q.13 What are your hobbies? What do you do in your non-work time?
Ans. I enjoy reading, being active and volunteering.
Company Detail:
Company : Modere
Address : 588 S 2000 W
City : Springville
State : Utah
Zip : 84663
Phone : 801-418-2000
Email : service@modere.com