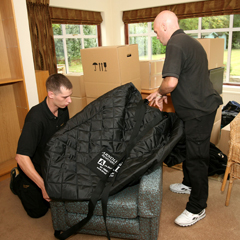 Q. Kindly give our readers an introduction to your business. Please include what your business is all about, in which city you are located and if you have offices in multiple locations/ cities.
A. We are a removals, storage and shipping Company based in the Croydon/Sutton area since 1986. We have a fleet of 8 vehicles and a storage warehouse of 14,000 square feet. We carry out Domestic, Commercial and International removals. For more information visit http://www.arnoldself.com/
Q. Kindly give us a brief description about yourself (it should include your brief educational or entrepreneurial background and list some of your major achievements).
A. I attended Sutton Grammar school from 1979 to 1986 completing O and A levels. I went straight from School in to distribution for Allders department Stores. I started working on the lorries delivering furniture and later moved in to the transport office where I helped organize deliveries for a 26-vehicle delivery fleet. In 1989 I was offered a management position at Arnold and Self Removals who at the time had a contract to deliver furniture for Allders. Over the years I gained my Certificate of Professional Competence in Transport management. In 1999 I became a Director and share holder and in 2008 I bought the business out right. During that period, I focused on increasing the business in the Domestic Removals and Storage market.
Q. What inspired you to (start a new business venture) or (to make significant changes in an existing business)? How did the idea for your business come about?
A. I had no plans to get involved in the removals industry however my time at Allders made me realise I enjoyed the Transport Industry. As opportunities came my way I took them.
Q. What three pieces of advice would you give to budding entrepreneurs?
A. Don't be afraid to make mistakes just make sure you learn from them. Talk to other business leaders in your sector you will be surprised how much they are prepared to tell you. Enjoy yourself as much as you can.
Q. What would you say are the top three skills needed to be a successful entrepreneur?
A. Many people have many different skills. If you do not have a particular skill yourself you can always bring a person on board with that ability.
Q. How many hours do you work a day on average?
A. Each day is different however no matter what you are doing you are always thinking about your business so there is no such thing as not working.
Q. To what do you most attribute your success?
A. I have always tried to be as honest as I can with everybody I deal with.
Q. How do you go about marketing your business? What has been your most successful form of marketing?
A. A lot of our business is by word of mouth or recommendation built up over many years. As much as on-line marketing and social media forms a large part of our marketing strategy. Direct marketing also works for us. No one medium stands out, you need a combination of methods to tell your story.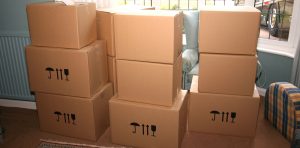 Q. Where did your organizations funding/capital come from and how did you go about getting it? How did you obtain investors for your venture?
A. Apart from equipment funding and a small business expansion loan the majority of our enterprise has been self-funded.
Q. What is the best way to achieve long-term success?
A. Build a solid brand and ensure all members of your team believe in your ethos.
Q. Where you see yourself and your business in 5 – 10 years?
A. Over the next 5-10 years I would like to see my business being run on a day to day basis without me having to be there. However, I can't see my self retiring just yet!
Q. Excluding yours, what company or business do you admire the most?
A. I admire any business that has developed a reputation for quality Service that customers go back to time and again because they know they can trust them.
Q. How important have good employees been to your success?
A. Good employees are essential for my business.
Q. What motivates you?
A. I am lucky enough to enjoy what I do. I also like spending time with people involved in my industry…well most of them!
Q. What are your ideals?
A. Number 1 is honesty.
Q. How do you define success?
A. Success comes in all forms. Of course, you want to be financially secure but a work life balance is also very important.
Q. How do you build a successful customer base?
A. If you do a good job and give your customer the tools they will recommend you and or use you again.
Q. What is your favorite aspect of being an entrepreneur?
A. Freedom to make my own decisions.
Q. What has been your most satisfying moment in business?
A. Realising that is not necessary to win every job you quote for.
Q. What do you feel is the major difference between entrepreneurs and those who work for someone else?
A. If you work for someone else you work within their structure. Entrepreneurs have no boundaries.
Q. What kind of culture exists in your organization? How did you establish this tone and why did you institute this particular type of culture?
A. I have mentioned this before but honesty is very important in my business. I make this clear to everyone in my business right from the start.
Q. In one word, characterize your life as an entrepreneur.
A. Challenging
Q. If you had the chance to start your career over again, what would you do differently?
A. I wish I was more confident at an earlier age.
Q. How has being an entrepreneur affected your family life?
A. My family have had to make some sacrifices for my business however they have also benefited from its success.
Q. What is your greatest fear, and how do you manage fear?
A. Don't know
Q. How did you decide on the location for your business?
A. Wanted to be close to home
Q. Do you believe there is some sort of pattern or formula to becoming a successful entrepreneur?
A. No
Q. If you could talk to one person from history, who would it be and why?
A. Churchill – He had to make some very tough decisions and I would like to know how that made him feel.
Q. Who has been your greatest inspiration?
A. My Dad
Q. What book has inspired you the most? (OR what is your favorite book?)
A. N/A
Q. How can you prevent mistakes or do damage control?
A. You can't but you can limit them with planning.
Q. What are your hobbies? What do you do in your non-work time?
A. Playing football and golf. Food and drink.
Q. What makes you happy?
A. Being with family and friends.
Q. What sacrifices have you had to make to be a successful entrepreneur?
A. Time with the family during school holidays.
Q. If you were conducting this interview, what question would you ask?