Mandatory Questions –
Q: Kindly give our readers an introduction to your business. Please include what your business is all about, in which city you are located and if you have offices in multiple locations/ cities.
A: We mostly focus on Residential and Commercial Exteriors Restoration after MN Wind & Hail Storms working directly with all insurance companies to do so. We specialize best in that field and will do some retail work as well as bathroom remodeling.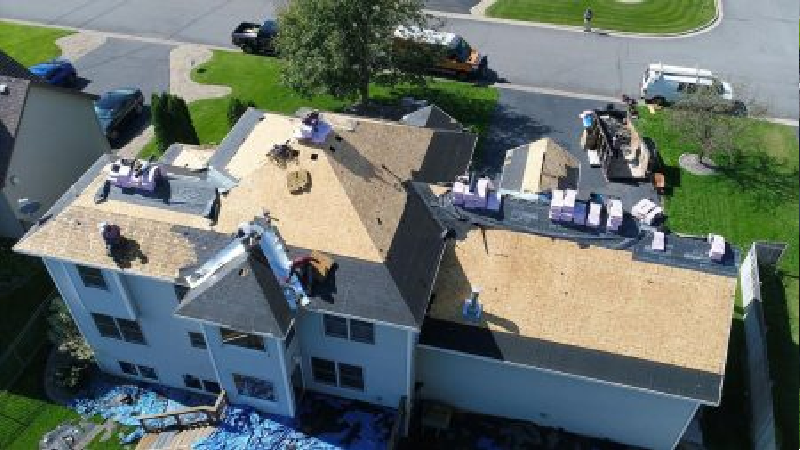 Q: Kindly give us a brief description about yourself (it should include your brief educational or entrepreneurial background and list some of your major achievements).
A: I moved to USA from Ukraine back in 1994. After I was done with High School I got a job unloading semi trucks. Then Repairing cellphones, then got into construction trades. Started my own Tile Installation business in 2005. Got my General Contractors license in 2017 and went into Insurance Storm Restoration.
Q: What inspired you to (start a new business venture) or (to make significant changes in an existing business)? How did the idea for your business come about?
A: I come from a big family with large expenses and there was a lot of things our parent couldn't afford to buy. I never went to college and I knew that starting a business that focuses on Customer Satisfaction would be the best opportunity to be successful and reach my goals.
Q: What three pieces of advice would you give to budding entrepreneurs?
A: Focus on your customer needs before yours.
Q: What would you say are the top three skills needed to be a successful entrepreneur?
A: Be open minded, learn from mistakes and keep trying new things.
Q: How many hours do you work a day on average?
A: 6-8
Q: To what do you most attribute your success?
A: Treating others the way I want to be treated
Q: How do you go about marketing your business? What has been your most successful form of marketing?
A: Customer Satisfaction and Great Reviews from previous clients!
Q: Where did your organizations funding/capital come from and how did you go about getting it? How did you obtain investors for your venture?
A: I saved up every $ I could to invest.
Q: What is the best way to achieve long-term success?
A: Read, Learn, Apply
Q: Where you see yourself and your business in 5 – 10 years?
A: Partially retired
Q: Excluding yours, what company or business do you admire the most?
A: All of our Competition that give us a reason to push harder and become better
Recommended Questions –
Q: How long do you stick with an idea before giving up?
A: Until I see that its not worth my time
Q: What motivates you?
A: My wife and family
Q: How do you generate new ideas?
A: Watch your surroundings
Q: How do you define success?
A: Success is when you reached your goal, big or small.
Q: How do you build a successful customer base?
A: Focus on their needs before yours.
Q: What is your favorite aspect of being an entrepreneur?
A: Having your own schedule.
Q: What has been your most satisfying moment in business?
A: Financial Freedom
Q: What do you feel is the major difference between entrepreneurs and those who work for someone else?
A: The sky is the limit.
Q: What kind of culture exists in your organization? How did you establish this tone and why did you institute this particular type of culture?
Q: In one word, characterize your life as an entrepreneur.
A: Freedom
Optional Questions –
Q: If you had the chance to start your career over again, what would you do differently?
A: Education and knowledge before starting
Q: How has being an entrepreneur affected your family life?
A: More Family time
Q: What is your greatest fear, and how do you manage fear?
A: Putting my family into bad financial situation. Don't buy anything you don't need.
Q: How did you decide on the location for your business?
A: 10 min away from my home and on a busy highway.
Q: What are some of the biggest mistakes you've made?
A: Invested big in areas I had very little knowledge about.
Q: How can you prevent mistakes or do damage control?
A: Learn as much as you can.
Q: What are your hobbies? What do you do in your non-work time?
A: Fishing
Q: What makes you happy?
A: Family
Q: What sacrifices have you had to make to be a successful entrepreneur?
A: Saving $
For More Information Visit us at https://www.atoz-construction.com