Kindly give our readers an introduction to your business. Please include what your business is all about, in which city you are located and if you have offices in multiple locations/ cities.
Hussong MFG. Co., Inc. was established in 1976 and is the parent company of Kozy Heat Fireplaces and has one location in Lakefield Minnesota. We manufacture and sell gas, wood and electric fireplaces that are sold to brick-and-mortar businesses in North America.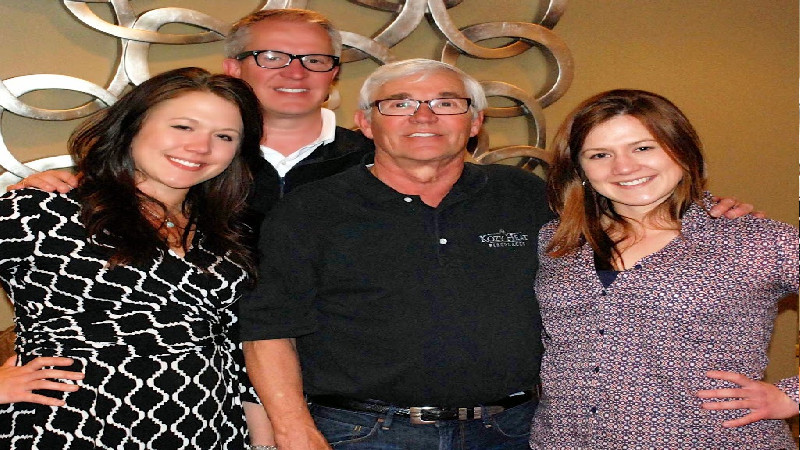 Kindly give us a brief description about the founder (it should include your brief educational or entrepreneurial background and list some of your major achievements).
Dudley Hussong was born in a small town – he dropped out of high school, hitchhiked to California, lied about his age, and joined the Navy. When he came back to the area, he married Betty Hussong – and he became an efficiency manager at manufacturing companies. They had asked him to move to the city and that's not the life he wanted – they said he had to move to the city or get fired – so he quit. He moved back to Lakefield and started working for his dad at a woodworking shop. They needed heat for the shop and it was during the fuel embargo. He did a lot of reading on how to create an efficient fireplace – he built one for his father's shop. One farmer came into the shop, loved it, and put it in his home. The farmer's brother wanted one for his home, and 46 years later, we are a multimillion, nationwide company.
What three pieces of advice would you give to budding entrepreneurs?
Hard work, determination, and a vision.
How do you go about marketing your business? What has been your most successful form of marketing?
The most successful form of marketing was creating a cohesive message. Instead of just doing whatever, whenever. The marketing team created a plan and have stuck to it. That has given us more freedom, ironically, to broaden our marketing scope and keep track of it. Internet marketing is probably our most successful.
Where did your organization's funding/capital come from and how did you go about getting it? How did you obtain investors for your venture?
Kozy Heat Fireplaces was financed by a local lawyer with some extra cash who saw Dudley's vision, and a Chevy Blazer as collateral.
What is the best way to achieve long-term success?
Finding the right people for the right seats
Where do you see yourself and your business in 5 – 10 years?
Continuing to grow. The pie isn't getting bigger, but we are taking a bigger slice.

How important have good employees been to your success?
They have been critical for our success. Dudley Hussong, the Founder, and Jim Hussong, the CEO attribute their success to finding the right people for the right seats. Know your limits and find someone who can do that job, better.
What motivates you?
Family and the community. We know that if it wasn't for Kozy Heat – we wouldn't be as tightknit as a family – and without Kozy Heat, the town we are located in would have probably just faded away as many small towns do.
How do you generate new ideas?
Many of the new ideas are created and cultivated in a group setting between departments. Each department brings its ideas, their thoughts, to what the market wants. We work together as a team and are able to create a well-thought-out product.
How do you define success?
Success started out as building and selling more fireplaces than our closest neighbors. Right now, we are in competition with the biggest nationally known fireplace companies. Success is obviously selling and manufacturing more fireplaces than the year before, but when we realize we are really successful is when our competitors start copying our product.
How do you build a successful customer base?
We build a successful customer base by finding and growing our representative network.
What has been your most satisfying moment in business?
Watching it grow as a family business from one generation to the next.
What do you feel is the major difference between entrepreneurs and those who work for someone else?
When you work for someone else, there is a bit of a moment where you can go home and put work aside. When you are an entrepreneur, everything and everyone job is dependent on you and the success you bring to the business.
What kind of culture exists in your organization? How did you establish this tone and why did you institute this particular type of culture?
We have a set of core values that we have posted everywhere and used frequently in meetings. We base what we do, how we volunteer, and how we give back on these values. Family, quality, integrity, Value, and Commitment.
If you had the chance to start your career over again, what would you do differently?
Nope!
How has being an entrepreneur affected your family life?
It has made us closer. Communication is key for a successful family business. While there has been some bumps in the road, we have all become stronger because of it.
How did you decide on the location for your business?
It was where Dudley grew up.

Do you believe there is some sort of pattern or formula to becoming a successful entrepreneur?
Finding the right people

If you could talk to one person from history, who would it be and why?
Henry Ford
How can you prevent mistakes or do damage control?
Mistakes happen – but owning up to the mistakes and keeping communication open with our customers has really helped us through some tough spots. We did the hard thing first, and it made things easier in the long run. Our customers trust us more, and that has really benefited us.
What are your hobbies? What do you do in your non-work time?
Camping without a cellphone.